Residential students will be automatically assigned to the default meal plan for their room type. Students will have an opportunity to change their meal plan prior to the start of the semester.
All first year students are required to maintain the Full Meal plan which offers daily meal access to Connecticut Hall and 2 swipes a week to the Student Center . Other meal plans are detailed on the Hoot Loot's Campus Meal Plans. Please see the chart below for details.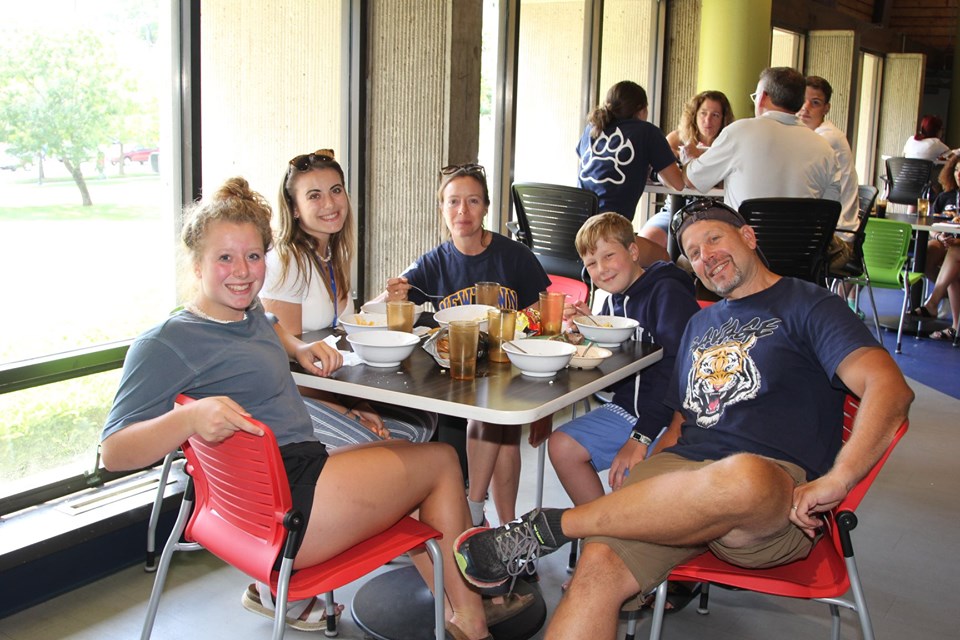 See all the amazing offerings with our new food service vendor, Sodexo.
Dining Plans
*Conn Hall
Guest Meals
**Student Center
Food Loot Included
Total Plan Cost
25 Meals Per Semester
residents with kitchens only
all
N/A
all
$150
$398.00
40 Meals Per Semester
residents with kitchens only
all
N/A
all
$150
$516.00
80 Meals Per Semester
residents with kitchens only
all
N/A
all
$150
$751.00
Full
residents without kitchens
all
8/semester
2/week
$150
$3,058.00
15 Meals Per Week
residents without kitchens
15/week
5/semester
0
$100
$2,978.00
12 Meals Per Week
residents without kitchens
12/week
3/semester
0
$50
$2,802.00
* Number of meals that can be used at Conn Hall
** Number of meals that can be used at the Adanti Student Center
*** Pricing above is for Fall 2022 - Spring 2023. Prices are subject to change for Fall 2023 - Spring 2024