One Stop provides you centralized information regarding academic advisement, bill and payment, financial aid, housing, records, and registration.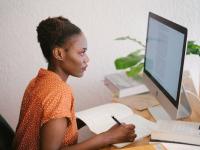 Login to your student portal to complete most of your services online. 
Staff are available to assist by phone or email Monday thru Friday 8 a.m. to 4:30 p.m. 
Please note: In-person, postal, and fax services are unavailable at this time.
Announcements
Need Tech Support? Contact the IT Help Desk for support with passwords, Blackboard, or wireless connections.
We care about your feedback! Tell us about your experiences with our offices, visit the feedback survey.