Southern Connecticut State University is accredited by the New England Commission of Higher Education (formerly the Commission on Institutions of Higher Education of the New England Association of Schools and Colleges, Inc.).
Accreditation of an institution of higher education by the Commission indicates that it meets or exceeds criteria for the assessment of institutional quality periodically applied through a peer review process. An accredited college or university is one which has available the necessary resources to achieve its stated purposes through appropriate educational programs, is substantially doing so, and gives reasonable evidence that it will continue to do so in the foreseeable future. Institutional integrity is also addressed through accreditation.
Accreditation by the Commission is not partial but applies to the institution as a whole. As such, it is not a guarantee of every course or program offered, or the competence of individual graduates. Rather, it provides reasonable assurance about the quality of opportunities available to students who attend the institution.
Inquiries regarding the accreditation status by the Commission should be directed to the administrative staff of the institution. Individuals may also contact:
NEW ENGLAND COMMISSION OF HIGHER EDUCATION (NECHE)
301 Edgewater Place, Suite 210, Wakefield, MA 01880
(781) 425 7785
E-Mail: info@neche.org
SARA Student Complaints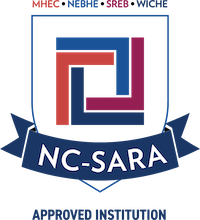 If you are a student with a complaint, click the following link for more information about filing a complaint with the Connecticut State Portal Entity at the Connecticut Office of Higher Education.
Visit Office of Higher Education's Student Complaints page.
Licensure Table
In compliance with U. S. Department of Education (ED) regulation (effective July 1, 2020), the information herein is list of the states for which our programs meet, do not meet, or we are unable to determine if they meet professional licensure or certification requirements.
2022 NECHE Letter of Accreditation
2022 NECHE Letter of Accreditation
SCSU Accreditation Report
2016 *NEASC Acceptance of SCSU 5th Year Interim Report
2016 NEASC Letter of Accreditation
SCSU's Recent *NEASC/NECHE Reports
SCSU NECHE Self-Study 2021
SCSU-NEASC-2016-Fifth-Year-Interim-Report
SCSU NEASC Self-Study 2011
SCSU NEASC Progress Report 2008
SCSU NEASC Self-Study 2001
In order to ensure that individual academic programs meet the highest quality academic standards, which is typically mandated for programs leading to licensure, SCSU has received accreditation from the following:
*Now NECHE