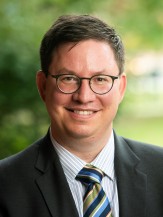 Luke Eilderts is Coordinator for Faculty Awards and Grants, working closely with several key University-wide committees to facilitate the review of numerous campus-based grant opportunities as well as the teaching and advising awards. He is also an Associate Professor of French and Coordinator of the French Studies Program here at Southern, teaching at all levels of the curriculum. His academic work focuses on the intersections of language, citizenship, community, gender, and sexuality in contemporary France. His publications include articles on the representations of masculinity in France in both the early-modern and contemporary periods, as well as on the use of video-conferencing technology in language and teacher-training classrooms. E-mail Dr. Eilderts at eildertsl1@southernct.edu.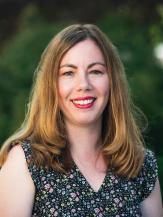 Jennifer Hudson is Faculty Development Associate. She holds over 15 years of experience in higher education, including faculty development and part-time teaching in Women's and Gender Studies and in English. One of her specific passions is faculty mentoring. Jennifer holds a Master of Fine Arts in creative writing and has published several scholarly essays, short stories, and poems. She also received her Master of Arts in English (literature) at Southern and is a proud alum. Her research interests include women writers and women's literary production, feminist theory, queer theory, and feminist theology. She has presented in these areas at several regional, national, and international conferences. E-mail Ms. Hudson at hudsonj1@southernct.edu.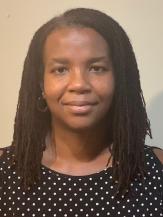 Brandon LA Hutchinson is Fellow for Diversity and Inclusion. In addition, she is an Associate Professor of English and has been teaching at Southern for almost eighteen years.  She received her doctorate at UMASS Amherst, where she was one of few chosen to enter the Afro-American Studies Department's inaugural class. Her favorite courses to teach are Black Women Writers, the Harlem Renaissance and Contemporary African American Novel where she focuses on historical fiction. In addition to teaching, Brandon is currently serving in the capacity of faculty liaison for the Multicultural Center. E-mail Dr. Hutchinson at hutchinsonb1@southernct.edu.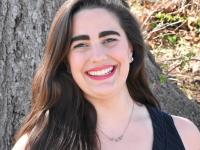 Gabriella Martone is Graduate Assistant. She is a first year student in the School Psychology Program. Following her completion of the program she hopes to work as a school psychologist in a high school setting while pursuing a PhD in the field of adolescent development. She attended the University of Connecticut, from which she graduated in 2019 with a Bachelor of Arts in Psychological Sciences and a minor in Women's, Gender, and Sexuality Studies. Her areas of academic interest include gender disparities in adolescent counseling, violence and aggression in adolescents, and socioeconomic impact on school counseling systems. E-mail Ms. Martone at martoneg3@southernct.edu.