Students and authorized users may log in to view account activity, current balances, make a payment, retrieve statements, or set up a payment plan.  Bill notices will be sent to the student's SCSU email and any authorized user email. Paper statements are not mailed out. 
Fall semester bills are due July 15
Spring semester bills are due December 15
For summer, winter, spring break intersessions, or in the event of registration after the bill due date, payment is due upon registration. 
Proper payment arrangements must be established by the bill deadline which include personal or third party payment in full, enrollment in a payment plan, and/or financial aid awards or scholarships posted to the student's account.  If you have questions about how to complete your financial aid, please review the Instructions for Accepting your Financial Aid Awards and Completing Requirements.
Payment Methods
Go to login.southernct.edu
• Click on Banner Student
• Go to Bill and Payment
Pay by check by entering your routing and checking account numbers as shown below, pay by debit card, or pay by credit card. Please note: A 2.95% non-refundable service fee will apply to credit card transactions. We accept American Express, Discover, MasterCard and Visa.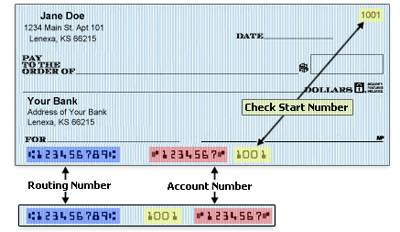 Check payments are accepted over the phone.
Cash, cashier's checks, 529 checks, money orders, personal checks, or debit cards are accepted in-person.
Checks must be made payable to Southern Connecticut State University, and should always include the student ID and name in the memo line.  Checks may be mailed to SCSU, Attn: Student Accounts, 501 Crescent Street, New Haven, CT 06515.  Personal checks may be scanned and turned into electronic payments.  Checks returned as uncollectible will be assessed a $20.00 fee, and after 3 occurrences, payments by check will no longer be accepted on the account.
Hoot Loot is accepted to pay non-institutional charges.  Hoot Loot may not be used to pay tuition, housing charges, or registration/course fees.  For more information please visit the University Card Office website.
Both domestic and international wires are accepted for payment of tuition and fees.  Please call the Student Accounts Office at 203-392-6140 to obtain wire transfer instructions.
SCSU accepts all payments in United States currency and does not assume any liability for losses that may result from foreign exchange rate differences.
Payment plans must be established when payment or financial aid cannot be posted to satisfy the balance in full by the bill deadline.  After you register for classes, log into your account to view charges, credits/financial aid, and then choose the payment plan that's right for you!  The first payment plus the $45.00 plan enrollment fee are due at time of enrollment; payments are due on the 15th of the month thereafter.
Plans will automatically recalculate due to account adjustments, which may include additional charges, unanticipated payments, or a change in financial aid credits to your account. Students and authorized users will be notified of any adjustments to the student's monthly payment plan amount. Please see Bill Due Dates and Payment Options - Past Due Accounts for other terms and conditions regarding late fees/holds that may be placed on past due payment plan accounts.
| Plan Enrollment | Sign up by the bill deadline July 15th! |
| --- | --- |
| April | 7 Payments April thru October |
| May | 6 Payments May thru October |
| June  | 5 Payments June thru October |
| July |  4 Payments July thru October |
Students who register for classes after the bill due date has passed, may enroll in a payment plan for the remaining installments available at that time.
| Plan Enrollment | Sign up by the bill deadline December 15th! |
| --- | --- |
| November | 5 Payments November thru March |
| December | 4 Payments December thru March |
Students who register for classes after the bill due date has passed, may enroll in a payment plan for the remaining installments available at that time.
| | |
| --- | --- |
| Plan Enrollment | Sign up after registering for classes, bill due upon registration! |
| March | 4 Payments March thru June |
| April | 3 Payments April thru June |
| May | 2 Payments May thru June |
If you do not pay the amount due by the due date, a hold may be placed on your account restricting course registration and transcript requests. You may not be allowed to move into your residence hall until payment is made, and you may be subject to class schedule or housing assignment cancellation due to non-payment. To be reinstated, payment of a $100.00 non-refundable re-registration fee plus your original account balance in full is required, though availability of your original class schedule and housing assignment is not guaranteed. Past due accounts are also subject to a $50 late fee after a ten (10) day grace period.
Students may request a past due payment plan with the Student Accounts Office, although the hold described above will remain in place until the account balance is paid in full.The first installment along with the $50 enrollment fee is due upon enrollment in the plan. The penalties for late/non-payment above also apply to past due payment plans. Failure to make a required payment plan installment within thirty (30) days of any due date will result in the student being withdrawn from the past due payment plan and their account will be sent to a collection agency without further notice.
In an effort to collect past due debt, the University will send collection letters and emails to students at their last known address. To avoid account referral to a collection agency, students must pay the balance in full, or set up a past due payment plan within 30 days of the notice. If an account is referred to a collection agency, the student will be responsible for all collection fees, the balance will be reported to a national credit bureau(s), and the University will no longer accept direct payments - in that the student must make all payments to the collection agency before conducting any further business with the University.