The Office of Sustainability offers a variety of internships throughout the year, and can include work during summer and winter breaks.
Internship for the Fall 2023
Communications & Outreach - if you enjoy filming, photography, design, story telling, or education, apply for this internship to help build awareness and connect with our campus community. This is a flexible position that can be shaped to your skills and favorite forms of media.
Food Recovery Intern (filled) - Are you interested in Food Justice and Food Recovery? We are seeking an intern to manage our food recovery and donation program.
Reuse Store Intern (filled) - Do you like to get thrifty? Concerned about the waste crisis in the USA? We are seeking an intern to staff our Thrifty Owl and Swap Shop programs.
Internships for the Spring and Summer 2023 Semester
Interns can earn academic credit or be paid, and positions fall into the following categories:
Energy efficiency and renewable energy
Waste reduction, recycling, and resource efficiency
Food recovery
Land stewardship and conservation
Community garden and community health
Community awareness, outreach and social justice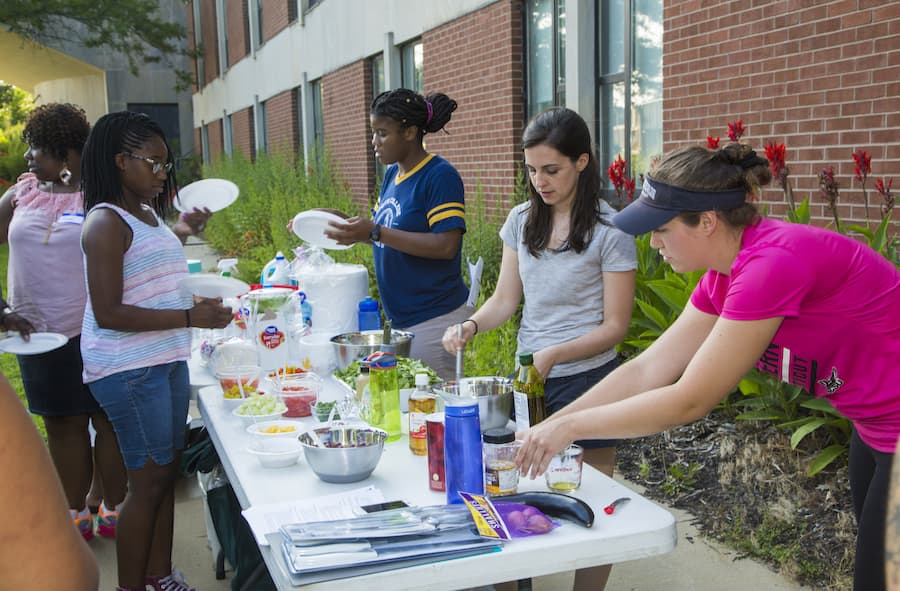 SCSU sustainability internships are designed for students to connect their academic studies with direct experiences planning, managing, and tracking sustainability projects on campus and in local communities. Because sustainability challenges are inter- and trans-disciplinary, internships are open to undergraduate and graduate students at SCSU in any major or program of study. In the past three years, undergraduate and graduate students from the following programs have completed sustainability internships: Chemistry, Public Health, Geography, Biology, Art, English, Women's Studies, Business/ Management, Exercise Science, Psychology, and Secondary Education.Rolling acceptance. Internships are limited, so apply in advance.
Questions? Send an email to sustainability@southernct.edu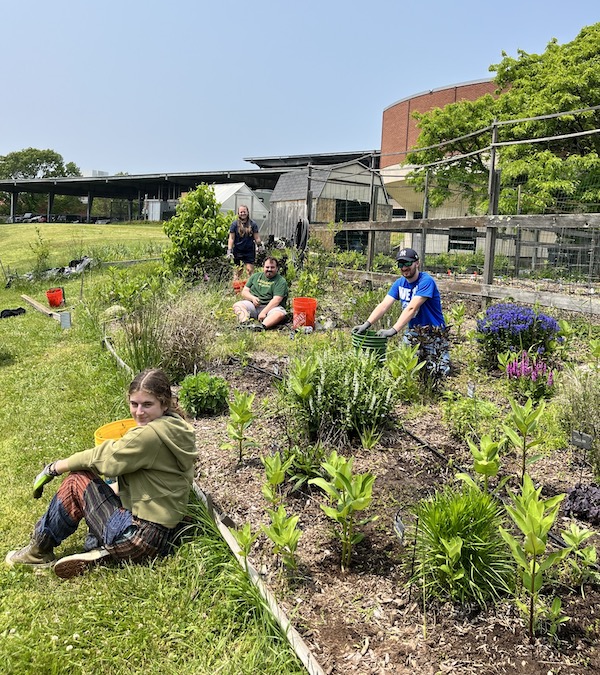 Interested in applying, volunteering, or earning credit? Get in touch with Heather Stearns, Waste & Recycling Coordinator, at stearnsh1@southernct.edu or Suzanne Huminski, Assistant Director of the Office of Sustainability, at huminskis1@southernct.edu