The birds and the bees love Southern, and there's a reason for that: the university is part of a city-wide initiative – the Urban Oasis partnership — to establish habitats more hospitable to birds and pollinators.
Campus projects like the Science Garden built by students near the Academic Science and Laboratory building and the refurbishing of the area around Beaver Pond contribute to a network of wildlife-friendly sites across the city.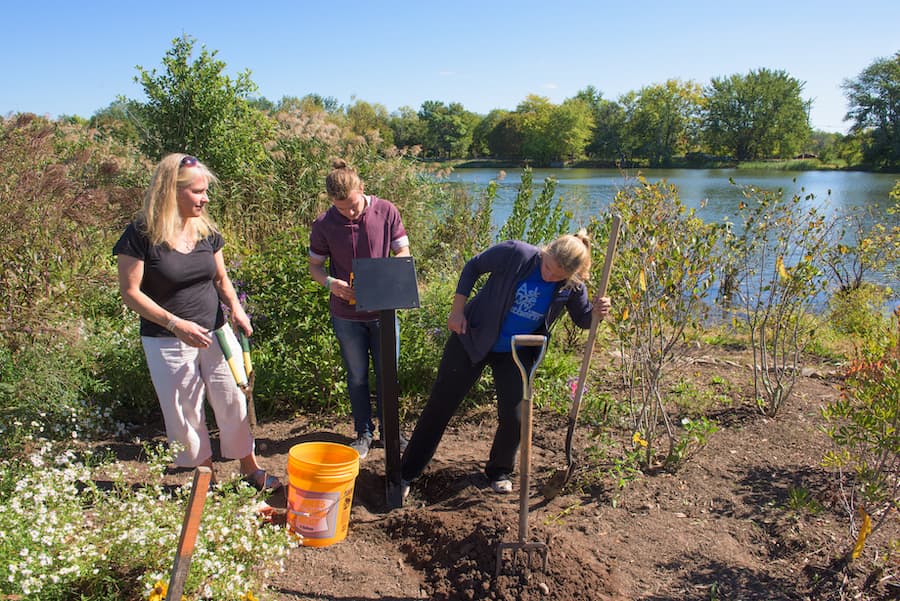 A few years ago, Audubon Connecticut, a state office of the National Audubon Society, brought together several local groups to discuss how they might improve wildlife habitat in New Haven. The idea was to create areas across the city plentiful in plants that produce fruit and seeds for birds and that host insects.
In 2012, Southern joined these groups in what became known as the New Haven Urban Oasis partnership. Along with Audubon Connecticut and Southern, partners include the U.S. Fish and Wildlife Service, the Peabody Museum, Urban Resources Initiative (Yale School of Forestry and Environmental Studies), Common Ground High School, West River Watershed Coalition, New Haven Parks and Recreation, and multiple neighborhood organizations and schools.
The university's participation in the Urban Oasis project is just one of many initiatives that have helped it gain recognition in the Princeton Review Guide to Green Colleges for three years running.
Together, these groups and organizations in the Urban Oasis partnership are working to establish bird- and pollinator-friendly habitat "hotspots" throughout the city, with the goal of revitalizing a habitat corridor to provide nourishment for birds and pollinators – such as bees – and create natural spaces for the community to enjoy and connect with the outdoors.