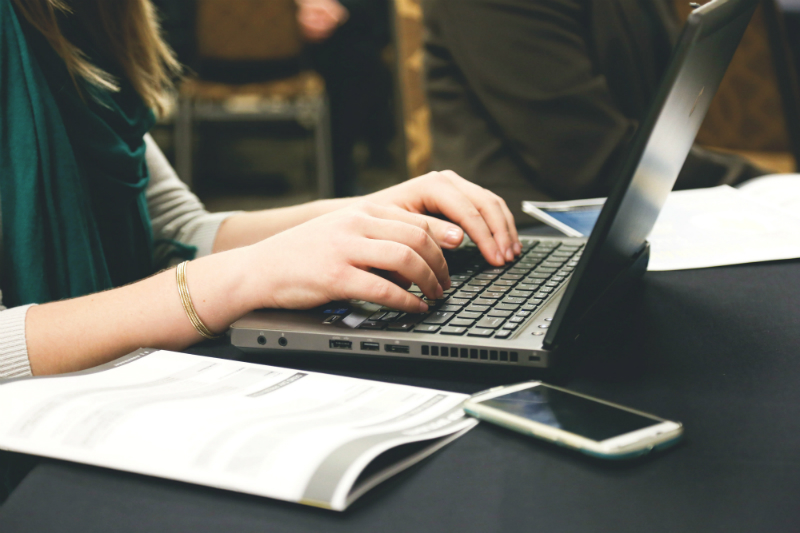 we are here for you
The IT Department, located in Buley Library, provides computer and software support, academic technology, networking, information systems, IT training and outreach, telephone services, and systems integration to the academic and administrative communities of SCSU.
 
CIO Welcome - Spring 2023
Hello, I am Dennis Reiman, Vice President, Technology and CIO here at Southern. I hope you had a great winter break and are enjoying Spring 2023. I would like to take this opportunity to welcome new and returning students and wish you the best of luck as you pursue your academic goals. My team and I are here to support you!
The Information Technology team has continued to make significant progress to improve the technology experience for the Southern community. We continued to focus on initiatives that will improve experiences inside and outside of the classroom. Some of the key projects include:
Expanded the wireless coverage umbrella to now include multiple parking lots. The current list of outdoor wireless coverage is posted in the linked article on the Help Desk website. Using your Southern account, the Eduroam network will provide you wireless access at any participating institution - there are over 50 different participating locations in the New England area and almost 1,000 participating locations in the United States. A list of locations can be found here on Eduroam's website.
Implemented technology enhancements to conference rooms and other administrative areas to modernize spaces and improve efficiency.
Launched an improved Banner experience for students and faculty. This new version has a modern interface and will optimize the experience for desktop and mobile devices.
Projects scheduled for completion over the next year include:
Continue efforts to create a paperless campus.
Continue to modernize and enhance technology in additional classrooms and labs.
A small pilot for docking-stations in selected public lab areas that will enable you to plug in your laptop or supporting tablets. These stations will include access to a large monitor, keyboard, and mouse while you use your preferred technology. More information will be posted on the Help Desk website.
Beyond these accomplishments and projects that are underway, it's important that IT is visible to the campus community and that we show up in different ways. You will see us at Open House (as "directional signage" or registering attendees), hosting sessions during the Week of Welcome, as well as providing trainings (live and on-demand) on the use of technology.
In short, IT cares! The team and I have a strong commitment to access and equity through technology experiences and services we offer. This includes remote access to many software available in the labs, device loan programs, and increased training opportunities. Some of these noteworthy efforts in assisting the campus community at the onset of COVID resulted in the entire team winning aSouthern Strong recognition.
We are here to make the experience better for you. If you have any questions, concerns, or want to share your views (no matter how small they may seem), please feel free to reach out to us through the Help Desk, we really need your input.
Happy computing.
Dennis