Online Trainings for Faculty and Staff
As we continue to make the temporary transition to fully online courses, the Office of Online Learning invites you to attend a variety of online training sessions. The list of trainings and instructions on how to access the trainings is available on the following page: Online Trainings.
Recordings of the training sessions are available here: Online Trainings Recordings. Please check the page often as new videos will be added when available.
Guide to Teaching Online
To aid in the transition to fully online courses, the Office of Online Learning would like to provide you with the following resources:
Getting Started with Teaching Online
Accessibility for All Students
Kaltura Closed Captioning Guide
Synchronous Meetings Etiquette Guide 
For more Technology support and trainings also bookmark the IT COVID-19 Faculty & Staff Support website.
IT Student Support
Students looking for technology support should bookmark the IT COVID-19 Student Support website.
Team
The Office of Online Learning Team.
Mission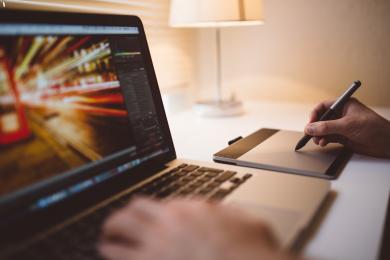 The university's Office of Online Learning is a collaborative effort between the Information Technology Department and Office of Academic Affairs. This office works closely with faculty and other administrative offices to assist in the development and support of technology enabled course delivery, and to help faculty develop their online teaching strategies and technical skills to achieve their educational goals.
Whether you are brand new to the concept or already have some experience, the Office of Online Learning has valuable tools to take your online teaching to the next level.