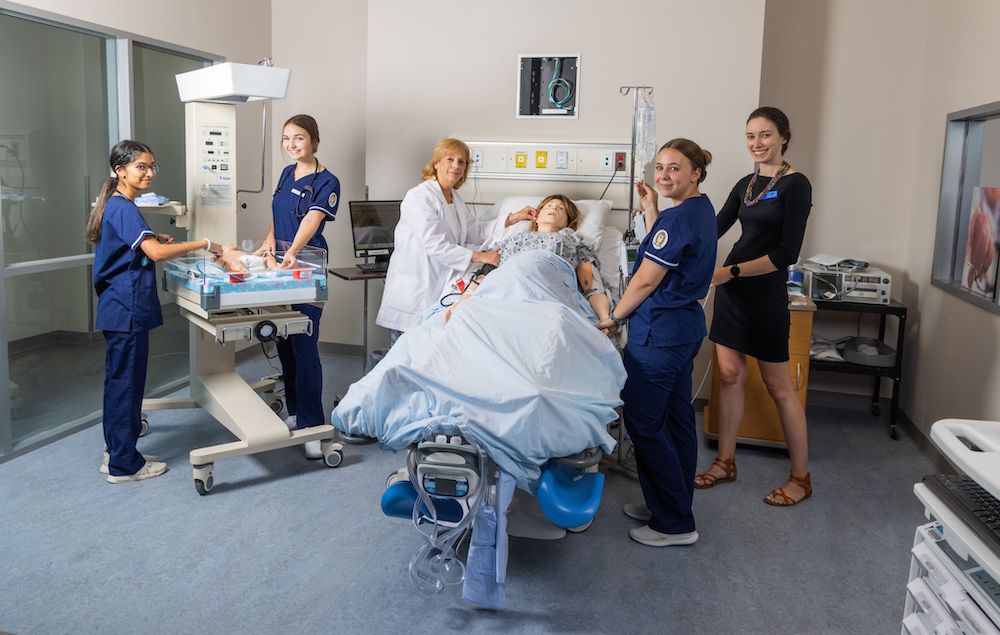 The Nursing Program at Southern Connecticut State University was established in 1969. The undergraduate Bachelor of Science in Nursing Program offers three curricula: a traditional four-year program, an Accelerated Career Entry (ACE) program for individuals holding a BA/BS degree in another field, and a flexible RN-BS program designed for registered nurses from associate's degree and diploma programs. The degree requirements for a BSN degree includes 120 credits. Upon completion of the baccalaureate program, students become eligible to take the NCLEX licensing examination for registered nurses.The Baccalaureate and Master's programs at SCSU are accredited by the Commission on Collegiate Nursing Education, One Dupont Circle, NW, Suite 530, Washington DC 20035, (202) 887-6791.
The educational environment promotes an attitude of inquiry and critical thinking where ideas are generated, assumptions questioned, solutions created, and the art of investigation prized. Learning is a shared experience with responsibility for learning vested in the student with the faculty serving as facilitators to the process.
The School of Nursing has an established chapter of the Mu Beta Chapter of Sigma Theta Tau International Honor Society of Nursing. The chapter is active on a local, regional, and international level. Select students with superior academic achievement and leadership potential are invited to the membership during their nursing studies.
Students in the School have the opportunity to become involved with the school's chapter of the National Student Nurses Association and the CT National Association for Hispanic Nurses. Students are encouraged to join these organizations during their studies in order to increase their awareness of nursing and broader health care issues.