Family Nurse Practitioner
Family Nurse Practitioner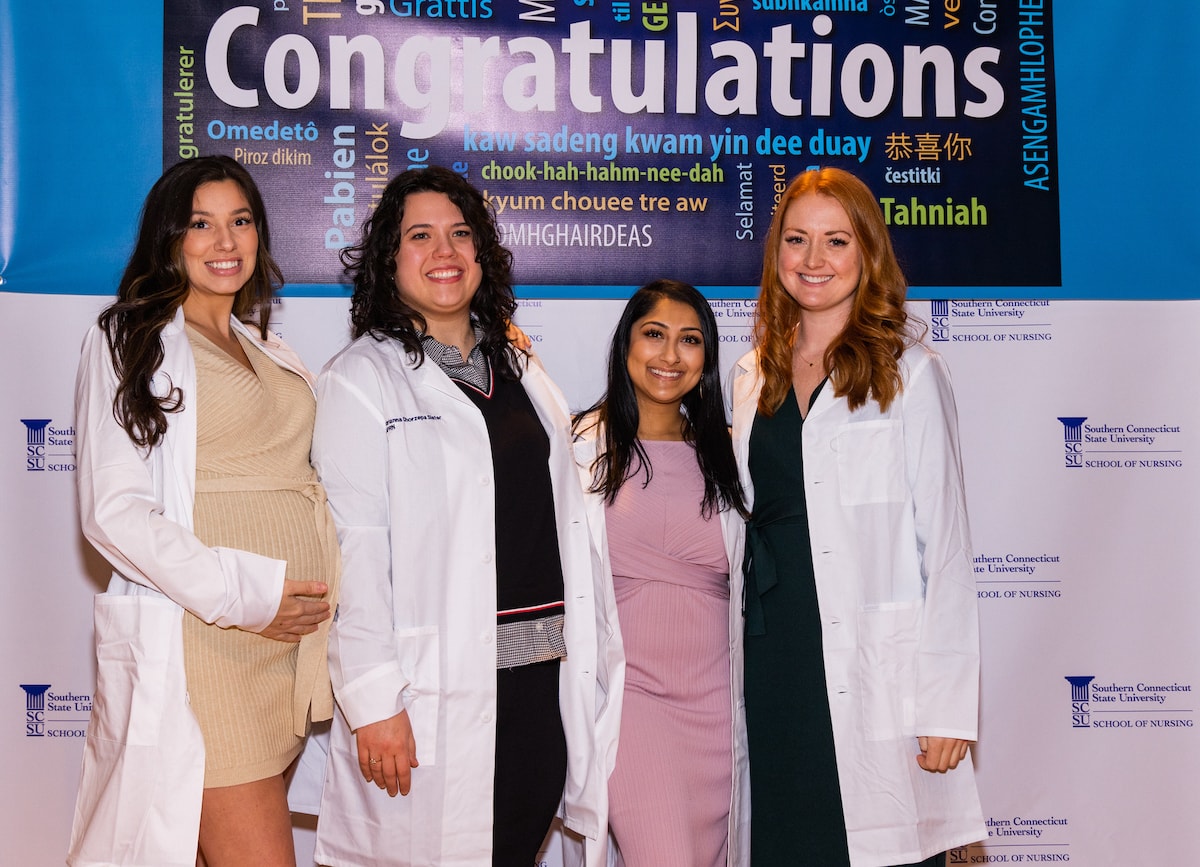 Master of Science Degree - Family Nurse Practitioner (FNP)
The MSN, Family Nurse Practitioner concentration, will prepare graduates to function in the role of a Family Nurse Practitioner n a primary care setting upon graduation. Through clinical and course content, students will receive content and practicum experience in the areas of Women's Health, Internal medicine (adult/gero), and Pediatrics. Upon graduation students will be eligible to sit for both the ANCC and AANP Family Nurse Practitioner board certification exams and become licensed Advanced Practice Registered Nurses (APRNs).
All MSN-Coursework is fully online with a combination of synchronous and asynchronous courses. Courses that are scheduled synchronously are all scheduled on Tuesdays for ease of future scheduling and convenience for working professional nurses. Once the core curriculum is completed (1-2 years), students will begin the FNP roles courses where they will complete 220 clinical hours per semester (3 semesters, for a total of 660 hours upon program completion). FNP roles courses begin every fall semester and students will complete their final roles course and be eligible for graduation the following summer.  Students are encouraged to seek out their own clinical placements early in the program for a variety of reasons that benefit the student(s); however, SCSU School of Nursing has a robust clinical coordination department that provides extensive support to students throughout this process. We also have a large network of primary care, women's health, and pediatric providers we can suggest to any student needing guidance in clinical site selection.  
October 1st for admission into the spring semester and February 15th for admission into the fall semester. Please contact the program director if you require an extension due to special circumstances, as these will be reviewed on a case-by-case basis.
Applicants are required to have a 3.0 GPA in the baccalaureate nursing program and a total cumulative GPA of 3.0 for all post-high school education. Selected students who have a total GPA between 2.8 and 3.0 will be permitted to submit GRE or MAT scores as part of their application for consideration. The MSN committee will determine if a conditional acceptance will be offered to students within this GPA range. Applicants must have an active, unrestricted RN license at the time of application, and must have completed a BSN by the end of the semester of the application cycle (i.e. if applying in spring application cycle for fall admission, candidate must complete BSN by end of the spring semester). Additional requirements include two letters of reference (one academic and one professional are preferred, though two professional references will be accepted) and an admission essay. Letters of reference should be requested to be completed on official letterhead, and recommenders will be emailed with a link to submit letters once the applicant fills out the graduate school application. Prior nursing experience is strongly encouraged and will be considered by the admissions committee, though is not required as part of the application process. It is strongly recommended that all candidates shadow an FNP prior to applying, as this will give students an idea of the role of the FNP as well as assist them with the application essay.
45 Credits total. Up to 9 credits may be transferred in from another institution with approval from the program director after acceptance into the program.
Students will meet with their advisor upon admission to the program as well as periodically to create and adjust plan of study as needed and ensure all graduation requirements are met.
Note: MSN Program requirements include earning a "B" or better (84 average) in each of the required courses
Core Requirements (24 credits)
NUR 500 – Nursing Theories and Conceptual Models  – 3 credits
NUR 514 – Transforming Nursing Practice through Leadership, Policy, and Advocacy  – 3 credits
NUR 516 – Healthcare Informatics for Nursing Practice  – 3 credits
NUR 519 – Evidence-Based Nursing Practice  – 3 credits
NUR 526 – Advanced Health Assessment with lab (lab available on ground or online)  – 3 credits
NUR 521 – Advanced Pathophysiology  – 3 credits
NUR 524 – Advanced Pharmacology  – 3 credits
NUR 540 – Legal Issues in Healthcare  – 3 credits
Clinical Component and Role Function (18 credits)
NUR 534 – Role of Family Nurse Practitioner I (must earn a grade of "B" or better) – 6 credits, including 220 clinical hours (fall semester)
NUR 535 – Role of Family Nurse Practitioner II (must earn a grade of "B" or better) – 6 credits, including 220 clinical hours (spring semester)
NUR 536 – Role of Family Nurse Practitioner II (must earn a grade of "B" or better) –  6 credits, including 220 clinical hours (summer semester)
Special Project (3 credits)
NUR 592 – Special Project in Nursing (must earn a grade of "Pass" or better) – 3 credits
Lectures are offered fully online with a combination of asynchronous and synchronous content. All synchronous lectures are scheduled on Tuesdays for the duration of the program.