The School of Nursing offers a graduate program leading to the Master of Science degree with tracks in Nursing Education, Family Nurse Practitioner and Clinical Nurse Leader.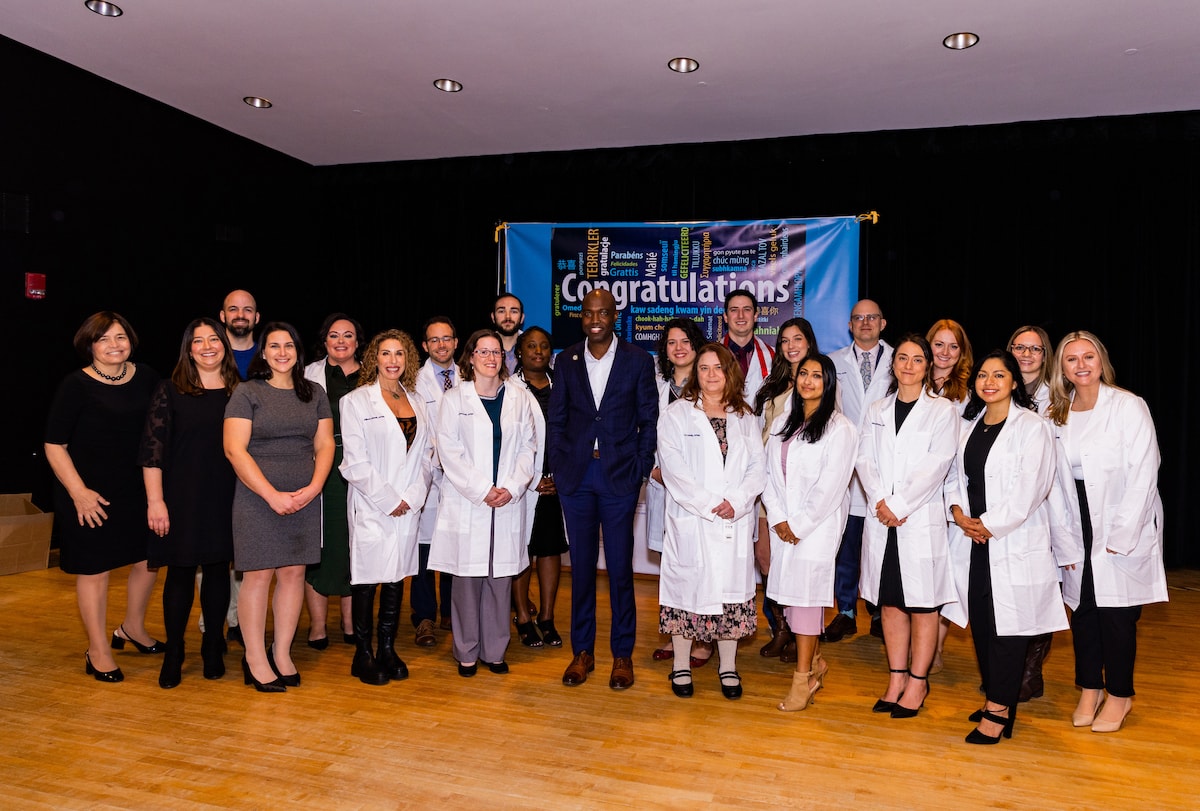 In addition, postmaster's certificate programs for all tracks are offered for professional nurses who already hold a master's degree in nursing. The Master's program at SCSU is accredited by the Commission on Collegiate Nursing Education.
All of our coursework for our 3 MSN tracks is fully online, with clinical hours performed in person at the student's choice of clinical site(s). Courses are a mix of synchronous and asynchronous, with all synchronous courses taking place on Tuesdays to increase the ease of planning and convenience for our enrolled students. Please click on the link for each individual program for more information about requirements and plan of study options.
Frequently Asked Questions (FAQ)
Interested candidates can visit our FAQ document to read more about the MSN program at Southern Connecticut State University.
Admissions Forms for the MSN Program
All admissions forms required to complete your application are found here.
Applicants must complete the Graduate School application first. Transcripts from all schools previously attended will be required by the Graduate School. Completing this step generates an ID number the applicant then uses to track the application materials and allows the student to register for classes. Prospective students should also submit the following to the School of Graduate Studies: A copy of a current CT nursing license, 2 letters of reference (one professional and one academic), and a completed essay. Letters of reference must be on official letterhead, and recommenders will be sent an email requesting these letters once the candidate fills out the application. For questions about the MSN plans of study or to take courses as a non-matriculated student, please contact the Graduate Program Director, Dr. Andrea Adimando (adimandoa1@southernct.edu). For questions about the application process, please contact NursingInfo@southernct.edu.
Taking MSN Classes as a Non-Matriculated Student
Interested candidates may take up to 9 credits of non-clinical courses in the MSN program as a non-matriculated student. If a prospective student is unsure whether to pursue the MSN or which track to pursue, the student may register online for a core class. It is expected and necessary for each student to complete the full application process to become a matriculated student before the 3 courses have been completed. A student is not officially in the MSN program until the student is offered acceptance by the graduate school and matriculated. Post-master's degree students are not required to complete the core courses or a special project capstone course, but must show verification of having taken NP-level graduate nursing courses in Advanced pathophysiology, advanced pharmacology, and advanced health assessment prior to completing the FNP roles courses. All FNP roles courses begin in the fall semester and run through the following summer.
For a complete list of tuition and fees for full and part time graduate study please click here