In partnership with our dedicated program abroad faculty leaders, the OIE administers around 15 programs abroad annually. These programs present the unique opportunity for students to travel abroad with Southern faculty members in an intimate group setting to engage in experiential learning that is impactful and unforgettable. Many of our programs have been running for over a decade. This is by far Southern's most popular study abroad option!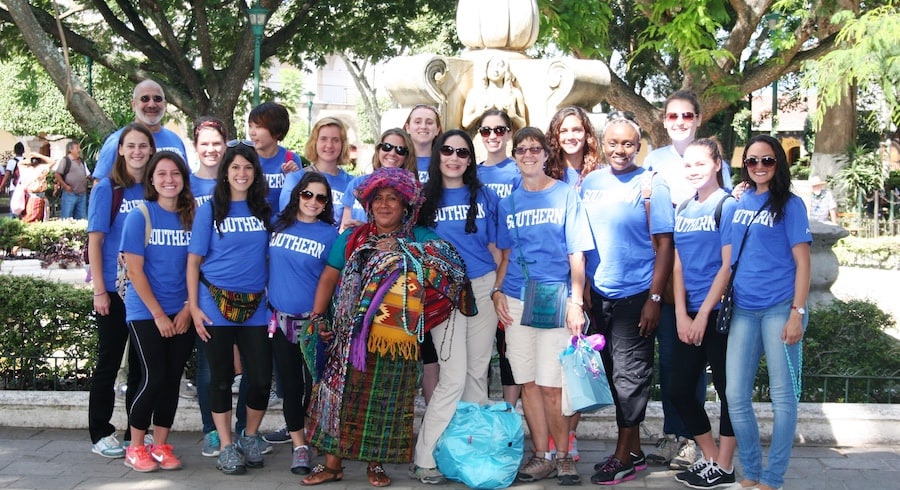 Application Process
Apply for one of our faculty-led programs directly with the OIE. Download an application from this site or pick up an application from our office. After filling out the application, bring it to the OIE or email it directly to Ina Marshall, the Coordinator of International Programs Abroad. No application will be considered with the program deposit. This deposit will be used to secure airfare. Once the application is submitted, it will be sent to the faculty program leader who will review and notify the student of acceptance or rejection. After an application is accepted, the deposit is nonrefundable. Deposits can be submitted via personal check, money order, or credit card.
Fees
All participants in an SCSU Faculty-led Program Abroad are required to pay two separate fees: the program fee and tuition/fees. Learn more.
Our Programs
Visit the Faculty-Led brochure to learn about the programs offered.