A Southern student can study abroad just about anywhere.
Due to COVID-19, Spring 2021 study abroad programming has been cancelled. Fall 2021 study abroad opportunities are available! Contact Ina Marshall for details.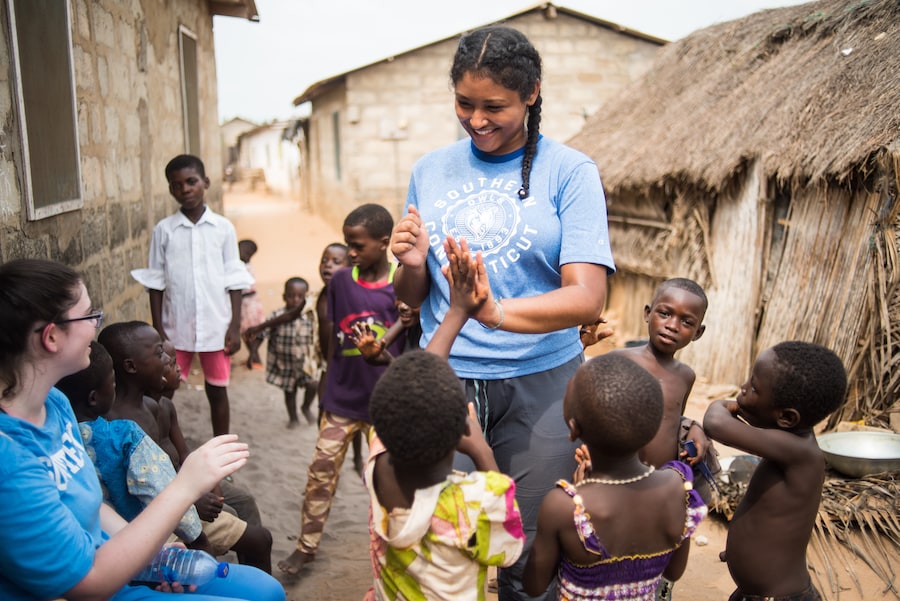 Semester Abroad
Students can spend a semester abroad by participating in one of Southern's reciprocal exchange programs. SCSU has 30 strategically developed partnerships with distinguished institutions all over the world. Please visit us in the OIE to discuss what options might be available to you considering your academic interests and regional preferences!
SCSU Faculty-Led, Credit-bearing Programs
Spend a Summer, Winter Recess or Spring Recess abroad! Information about our current programs, including brochures and applications, can be found here. These program opportunities provide curricula that offer global perspectives and opportunities for experiential learning, which is a top priority for our faculty and our institution. Most importantly, our students continue to support these outstanding programs, and demand is ever increasing. We welcome each and every Southern student to explore the "world classroom" and partake in a real-world, hands-on experience that will challenge and engage — an experience that promises to leave a lasting imprint.
Approved Study Abroad Provider
Students may participate in a program through an approved study abroad provider at an approved university abroad. If none our options interest you, it's always possible to study abroad through an approved third-party study abroad program or organization. Students who wish to explore this option must make an appointment with an OIE coordinator to discuss the process of applying to or attending such a program.