What is SART?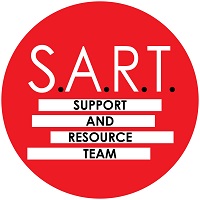 Southern Connecticut State University's Support and Resource Team (SART) is designed to help create a campus climate that supports survivors of sexual misconduct and helps to promote awareness to the campus community on sexual misconduct topics (sexual harassment, sexual assault, domestic violence, dating violence, stalking and sexual exploitation). 
For complete information on steps to take when a student discloses an incident of sexual misconduct to an employee please click here.
To see a flowchart with reporting options and advocacy services, please click here.
For a printable SART brochure in English click here, in Espanol click here.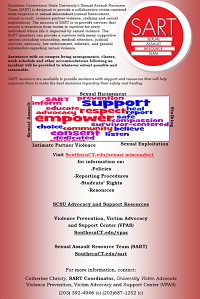 SART Members and Contact Information
In cases of immediate danger or an emergency, call the University Police or 911.