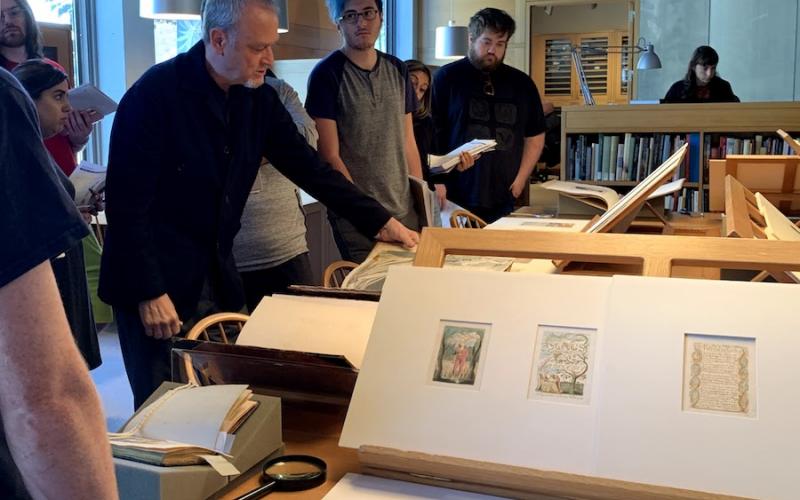 Professor Tony Rosso displaying William Blake's illustrations to Southern English majors  
As an English major or minor at Southern, you've joined a degree program that offers you the full spectrum of ways to study the interface between language and the world we live in – in preparation for life, for citizenship, and for careers ranging from teaching and publishing to law, arts administration, and beyond.
This Inside Southern page provides in-depth information for current or prospective majors and minors on how to plan your English Bachelor's degree over the next few years. You can select from the links here to learn more about:
For the official catalog list of English degrees and programs, see our main Southern page.