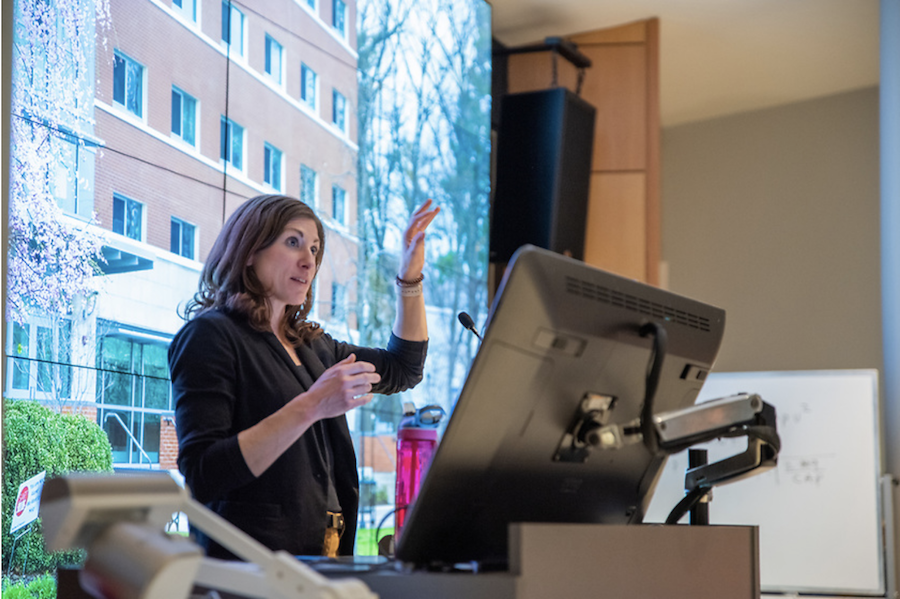 Southern English alum Xhenet Aliu reads from her 2018 novel "Brass"
Welcome to Inside English at Southern. This page is for those who want to know more about what's going on in the English Department, our faculty, and how to get involved as a major, minor, or graduate student.
See the menu links for important information on how to tailor and specialize your degree in areas like literary history, professional writing, creative writing, Secondary Education, or African-American literature, or visit our main Southern page for an overview of catalog and program requirements. You can also learn about internship and study abroad opportunities and find important tools for your English classes, like our English@SCSU Writing Resources.
Want to get in touch? See the English Department contact list below for questions about declaring the major or minor, graduate studies, first-year composition, advising, and more. Or, stay up to date by following us on Facebook or Twitter.          
---
Southern Connecticut State University
English Department
Engleman Hall, D265A
501 Crescent Street
New Haven, CT 06515
phone:
(203) 392-6710
fax:
(203) 392-6731