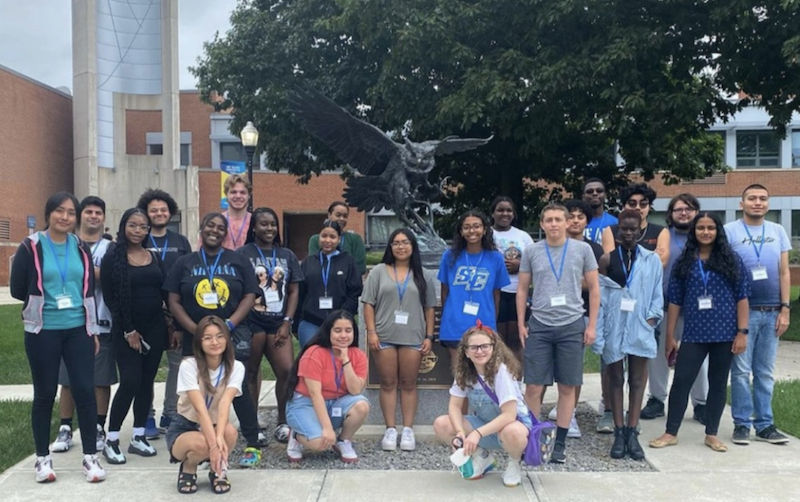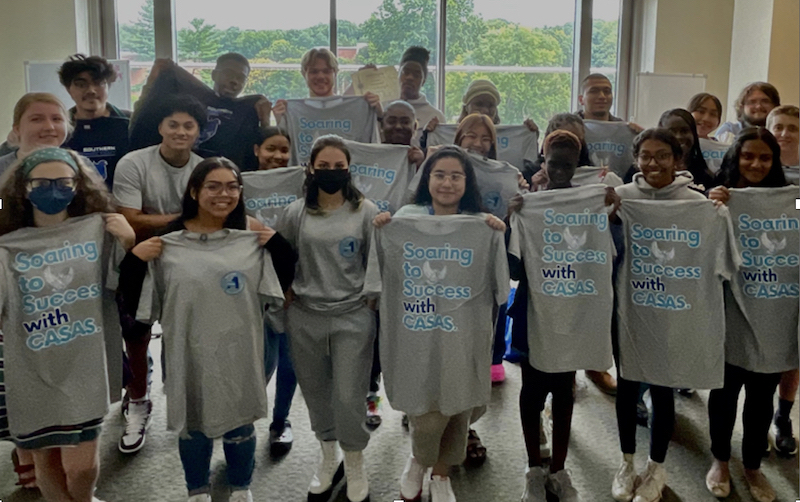 The Summer Institute prepares incoming Owls to, not only succeed, but excel during their first semester of college and beyond. 
This program offers first-year students the opportunity to learn important academic skills & strategies, prepare for the rigors of college-level courses, and foster & develop a sense of community on campus.  
Here's what some of our Summer Institute Owls had to say about their experience:
I do feel that I belong at Southern and the staff will be supportive whenever I need them!
Summer Institute really prepared me and has shown me what to expect [going into college].
I've learned [from Summer Institute] where to go if I ever needed help and gain confidence for the first day of school.
I've learned how important it is to make sure I'm using my time wisely. I've gained the skill of taking accountability for my action and really making sure I'm staying on top of my classes.
The Data
of students who completed Summer Institute had a GPA higher than 3.0 for their first semester
of students who completed Summer Institute had a GPA higher than 2.5 for their first semester
Schedule
Summer Institute 2023 will be running from August 7th–10th (Week 1) and August 14th-17th (Week 2) with optional math-based programming happening August 21st- 24th.
There are three (3) different program tracks within Summer Institute that you can register for based on your interests and needs:
First-Year Academic Readiness 
Root of Success (Math-Focused) 
If you placed into MAT100P, you will automatically be placed into this track (Need more information on MAT100P and placements? Click here)
Multilingual First-Year Students  
The Benefits of Summer Institute
Students who join and complete the Summer Institute will: 
Start their first semester with an improved and strengthened academic foundation 
Connect with like-minded peers and ease the transition into the SCSU community 
Have the opportunity to place into a higher math course with the support of Peer Academic Leaders (PALs) 
Begin MAT100P early to get ahead in the course before the semester begins 
Learn and practice academic success skills and strategies necessary for college-level courses 
Learn and develop essential skills and strategies for math success 
Become familiarized with the services and resources provided by the Center for Academic Success and Accessibility Services
   
And lastly, students who are enrolled and complete Summer Institute will have the opportunity to participate in exciting programming and receive exclusive giveaways.
Registration closes July 1st 2023. Please email canalesy1@southernct.edu with any questions regarding Summer Institute.
Frequently Asked Questions (FAQs)
Is Summer Institute mandatory for incoming first-year students to attend
Summer Institute is not mandatory for incoming first-year students (New Student Orientation IS mandatory)! However, we do highly encourage students to register for this additional experience prior to starting their first semester. 
Is there a cost to register and participate in Summer Institute?
It is FREE to register and participate in Summer Institute. Food is provided on program days.
Is it required to stay on campus if I register for Summer Institute? 
Summer Institute is a day program so it is NOT required for you to stay on campus.
Most in-state students commute for Summer Institute. However, if you are an out-of-state student OR cannot reasonably commute to campus for the program - please reach out to Yarelis Canales at canalesy1@southernct.edu for more information.
What is MAT100P? How do I know if I was placed into it? 
Southern requires all students to complete a math course to fulfill the general education and major requirements – one of the courses that students can be placed into is MAT100P. 
If you have further questions regarding placements and MAT-100P, visit the Math Placements website.