Academic Coaching is designed to help students identify barriers to academic success and assist them in creating action plans for overcoming those challenges. Professional and Peer Academic Coaches help students maximize their potential for academic success by supporting them and assisting them in the development of effective study strategies and behaviors.
   
How is Academic Coaching Different from Tutoring?
Coaching provides students with academic skills, strategies and techniques they can utilize to improve overall performance in their courses, whereas tutoring provides students with specific course-based content help. Academic Coaches are available to offer one-on-one sessions to students in topics including, but not limited to: Effective Time Management, Planning and Organization, Comprehending Syllabi, Reading Comprehension, Constructive Notetaking, Study Habits, Test Prep, etc.
    
RISE (Refocus, Inspire, Succeed, Excel) Course is a weekly session offered for students on warning or probation focused on sharing academic successes & challenges, being honest about unproductive habits, and developing tools & techniques that could help boost overall academic performance. Through RISE, students will gain a consistent community of peers and mentors who are dedicated to seeing them succeed. Peer Academic Coaches are attached to each section of the workshop, and will serve as a positive role model, as well as an immediate resource for enrolled students.
The Academic Success Circuit consists of a combination of Academic Success Coaching sessions, workshops, and well-being components.
These workshops offer flexibility, occurring twice a week during the semester both in the Academic Success Center and online. With 13 topics to choose from, students can self-identify workshops that are most relevant to them and get connected with peers who may share similar interests.
Stressed out? Need an on-campus escape?
The Academic Zen Den is a space where students can go to relax and take a break from studying. We create a relaxing atmosphere where students are welcomed to come and partake in 'play therapy'. Students can build with legos, play with play-doh or kinetic sand, color, and more. The Academic Zen Den is located within the Academic Success Center, in Buley Library 303.
The Summer Institute is a 3 week enrichment program that occurs right before the start of the Fall semester. The Institute assists students in developing skills in different areas to be successful at Southern, and building relationships with other academically focused students. Students will have access to trained tutors, and will be assigned a personal Academic Coach.  
Please note that the Summer Institute is free of charge.
Testimonials from Summer Institute Alum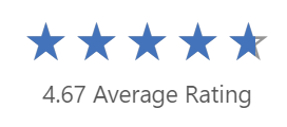 I gave a five-star rating because the Summer Institute prepares a freshman for this new experience. They answer any questions you can have and inform us with all the resources we could possibly need. The Summer Institute is an amazing opportunity and I really enjoyed participating in it. I feel prepared for my first year and know where to turn to for help.
I loved the summer institute. It was a great program that helped to understand what to expect for my first year of college.
I liked being with mentors and other students. It made me feel closer to Southern and I was happy about it.
I liked the workshops, especially the ones during the second and third week. I think they were super helpful and made me feel more secure on the resources made available for us.
It was very helpful and if you were ever confused about something there was always someone to help you out.
I couldn't have had a great semester without the summer-institute program, honestly! It taught me a lot and helped me help others with the information I learned.