Academic Success Coaching is designed to help students identify barriers to academic success and assist them in creating action plans for overcoming those challenges. Professional and Peer Academic Success Coaches help students maximize their potential for academic success by supporting them and assisting them in the development of effective study strategies and behaviors.
How is Academic Success Coaching Different from Tutoring?
Coaching provides students with academic skills, strategies and techniques they can utilize to improve overall performance in their courses, whereas tutoring provides students with specific course-based content help. Academic Success Coaches are available to offer one-on-one sessions to students in topics including, but not limited to: Effective Time Management, Planning and Organization, Comprehending Syllabi, Reading Comprehension, Constructive Notetaking, Study Habits, Test Prep, etc.
Meet Your Academic Success Coaching Staff
Professional Coaches
Samantha Barrett, Academic Intervention Program Coordinator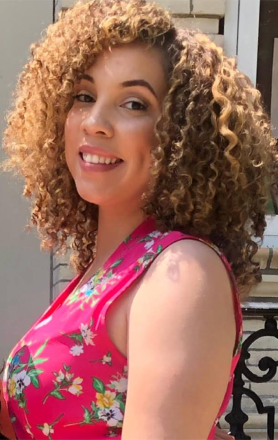 Hello, owls! My name is Sam, and I am happy that you are visiting our page! I am heading into my third year at SCSU, and absolutely love it here. Southern is truly a community that I am proud to be a part of.
I attended UConn and graduated in 2015 with a BA in Human Development & Family Studies, and completed my MS in Counseling & Student Development in Higher Education in Spring 2020. I have 4 years of Success Coaching under my belt and I am truly passionate about helping students reach their academic goals. My favorite aspect of my job is being given the opportunity to connect with a wide array of students and helping them realize their true potential. I invite you to explore your options here for growth, and take advantage of what we have to offer you! We are excited to present a variety of methods to help you improve your academic skillset (Coaching, Circuit Workshops, RISE, pop-up events, etc.). Follow our instagram @scsu_academicsuccess to keep up with the latest and greatest of what we have going on!
Aaliyah Barnes, Graduate Intern & Professional Coach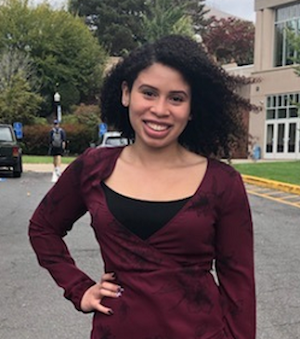 Hi everyone! My name is Aaliyah, and I oversee the Academic Success Coaches here at the Academic Success Center. I graduated from UCONN with a BS in Allied Health Sciences and a Minor in Psychological Sciences. I am currently pursuing my Master's in Public Health here at Southern. This will be my second year as an Academic Success Coach, in my first year I was able to grow as a professional and found the importance in maximizing one's potential to achieve academic success. I want to help students see their progress and growth in school by using the resources given by Academic Success Coaches and the rest of the Academic Success Center. I can really see the impact coaching has on students daily. I hope that you can stop by the center (or online) and meet with us!
Andrew Tudesco, Professional Coach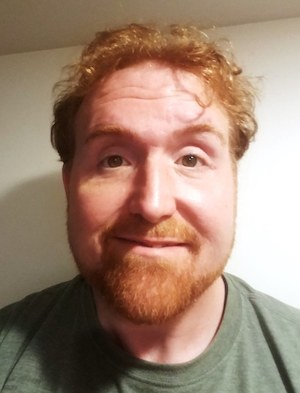 Hello all, my name is Andrew Tudesco, I am in the first semester of the Master of Social Work program, and I graduated from Southern with a B.A. in Psychology. This is my second semester of coaching, and I just participated in the Summer Institute for incoming Freshmen. I hope to bring experience, strength, and hope to the coaching program for anyone who needs or wants help, as I have overcome many struggles to get to where I am today. I believe in the Academic Success Centers' ability to help any student willing to put in the time and effort, and I am proud to be a part of this team. I look forward to getting to know all the new faces and working with all. it is an honor and a privilege to be a part of this place.
Ayinde Pope, Professional Coach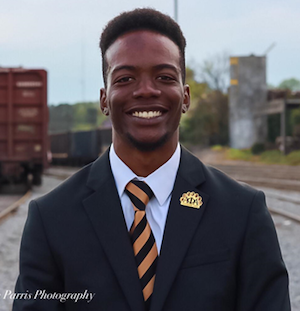 Greetings Everyone, I am Ayinde Pope, a graduate student in the master's in Public Health Program at Southern. This is my first semester here at Southern Connecticut State University, so I'm only actively involved in my role as an Academic Success Coach although I do plan on being more involved around campus. My career aspirations are to become a Biostatistician while being diverse enough to do whatever life moves me to do. I'm flexible and willing to help with anything and everything that needs to be done while gaining valuable leadership skills that can help me with any future endeavors.  
Chloe Johnson, Professional Coach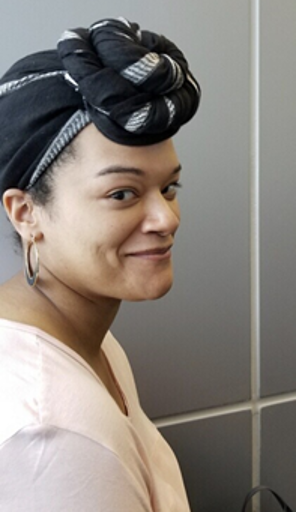 Hi everyone, I am Chloe, and this is my first semester at SCSU for a master's degree in Public Health. I graduated from ECSU where I pursued a Health Sciences Bachelor's degree with a concentration in Public Health. Since I'm new to campus, I'm not involved in anything yet, but I'm hoping to join a club or two. My future career aspiration is to be a professor of public health at a university or to work in a local health agency as the director. What I hope to bring this semester as an Academic Coach is to be able to provide helpful study advice and time management skills to students to help them achieve academic success. I hope to gain skills that can be applied to my future career. I look forward to meeting and working with you all!
Eric Moran, Professional Coach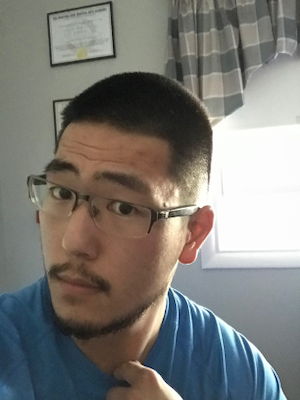 Hello, my name is Eric Moran. I am a professional academic coach here at the Academic Success Center. I'm a graduate student in my third semester in the History MA program here at Southern. I hope to one day become a history teacher either on the high school level, or even become a college professor of history. I hope to bring a positive energy to coaching this semester because during these difficult times, I think we could all use a bit of positivity as well as a helping hand. I know what it's like to struggle as an undergraduate, so what better thing to do than to give back and offer help in any way. Can't wait to meet all of you this semester and best of luck!
Sydney Sutcliffe, Professional Coach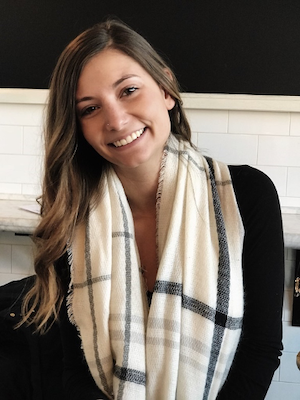 Hey everyone! It is so nice to virtually meet you all, my name is Sydney, and I am a Professional Academic Success coach. I am currently in my second year as a graduate student in the Master of Social Work program with a concentration in mental health and co-occurring disorders. I went to Southern for undergrad as well and was involved with the communication club, active minds, and residence life as a desk attendant and resident advisor. In the future I see myself working with college age students as a mentor whether it be at a university or within the community. This semester I hope to gain knowledge on how to better assist college students struggling academically with virtual learning, and hope to bring some experience and tips on how I have been coping and feedback from prior students.
Peer Coaches
Asha Sneed, Academic Success Coach Coordinator & UAP Peer Coach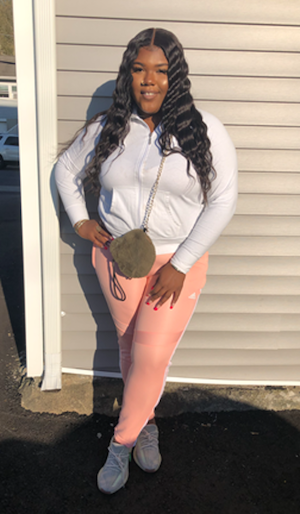 Greetings! My name is Asha Sneed, and I am so excited to be a part of the Academic Success Coaching staff for a second year. My role in the Academic Success Center as a University Access Programs coach and Success Coach Coordinator allows me the unique opportunity to build relationships with new and returning students at the university. My objectives are to create an environment where our support services promote student academic development and create a sense of value surrounding the benefits of Academic Success Coaching. I strive to ensure students leave each appointment with a stronger grasp of their academic skill sets and knowledge of navigating university life.
Faith Kim, Peer Coach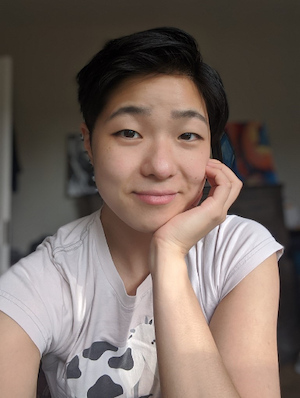 Hey y'all, I'm Faith (they/them pronouns) and I'm a junior majoring in Geography with a concentration in Geographic Information Science and Technology. I'm working towards being a social worker that focuses on policy (re)form and community organizing and I'm hoping to gain experience for this kind of work from being a coach. I'm hoping to bring (even a moment of) relief for students in this unpredictable time where everything is in flux. Hopefully through working together, it's one less thing to worry about!
Jacqueline Tapia, Peer Coach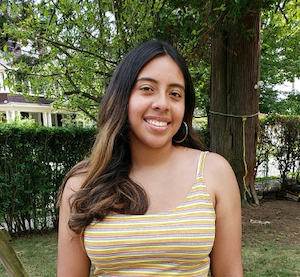 Hi everyone! My name is Jacqueline, but I prefer to be called Jackie. I'm a sophomore and a computer science major. Aside from being a coach, I'm also a PAL. In the future, I want to be a software engineer, preferably working in a major city. I hope to bring personal experience on how to be a successful student. I want to show others the effort you're willing to take can make a huge difference. I hope to gain a new perspective on how being a college student affects others and learn new ways to help everyone be successful. I also hope to learn new skills that will be helpful to become a better student myself.
Jose Vega, Peer Coach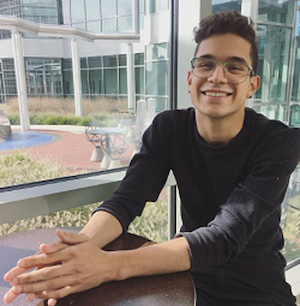 Hello Yawl! My name is Jose, and I am currently in my senior year here at Southern! My major is Political Science and I also have two minors in Anthropology and Journalism! On campus I am an Academic Coach (obviously), Political Science Tutor, Peer Mentor, and hopefully a member of both College Democrats and College Republicans. My future career aspirations are ideally to work for the CIA, State Department, Europol, United Nations, etc. as a military/national security strategist. I hope to bring a positive and friendly vibe to the group this semester and I hope to further my growth as a person/student through academic success coaching.
Mariam Noorzad, Peer Coach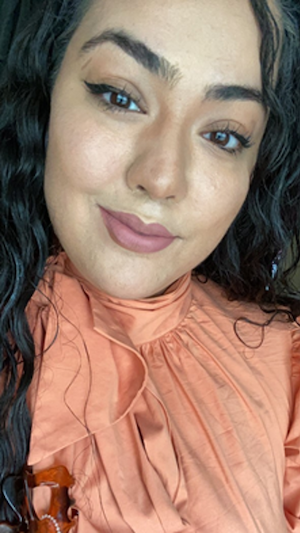 Hello, Everyone! My name is Mariam, and I am currently a Senior at SCSU. My major is Business Administration with a concentration in Accounting and this is my first semester working at the Academic Success Center as both a Coach and Tutor. My ultimate goals would be to further my education and to eventually receive my CPA. I believe as a coach I can help give students the knowledge on time management, prioritizing and note taking, which are some skills that have helped me stay successful. Also, I myself have taken advantage of the resources available at the Academic Success Center and will be able to encourage other students to do the same. I look forward to working with everyone!
Peter Osbourne, Peer Coach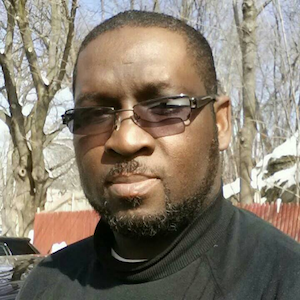 I'm a Senior at Southern pursuing a bachelor's degree in Business Administration with a major in Accounting. This is my first year taking part in the Peer Academic Success Coaching program. I am very committed to learning how I can be a better advocate for others. I look forward to empowering those who honor me with the privilege of coaching them to find the best path to their innate abilities and guiding/challenging them to own the outcomes of harnessing their strengths to catapult them into being super effective in all their endeavors. I'm super excited to work with you all and to get to know and learn from each of you as we share together on this journey!
Ronahi Musa, Peer Coach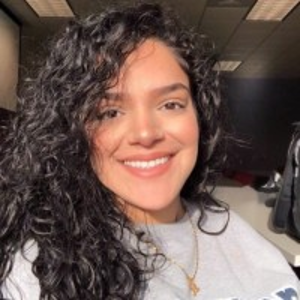 PASS Coaches
PASS Coaches are specifically available to serve students enrolled in Southern's Promoting Academically Successful Students program.
Sarah Cook, Academic Success Coordinator & Professional Coach for the Promoting Academically Successful Students (PASS) Program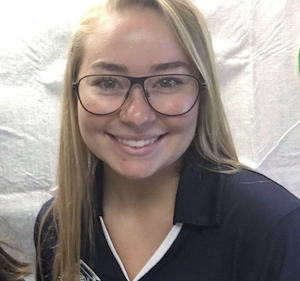 Hi everyone! My name is Sarah, and I am a grad student here at Southern! My future career aspirations are to help save marine environments and the organisms within it! What I hope to bring this semester as a coach is a community, whether that be in person or online. What I hope to gain from being a coach is furthering helping students with their academics!
Jillian Russo, PASS Professional Coach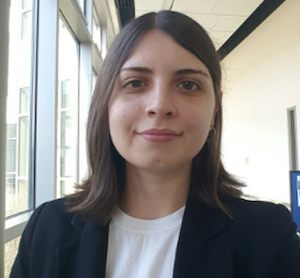 Heyyy I'm Jill! I'm a recent graduate of Southern (BS-Communication Disorders) who had an incredibly transformative experience last year working as a Peer Academic Success Coach! This year, I'm super honored to have the chance to continue being a part of the coaching team, but this time, as a PASS Professional Coach! The time I spent coaching last year honestly led me to recognize that I find a lot of gratification in not only being committed to learning how I can be a better advocate for others, but also in guiding and observing the progress of those in the process of learning how to best become better advocates for themselves. A lot of what I bring to my coaching sessions centers around student mindfulness and motivation, while also assisting them in getting to know and understand themselves more closely as students/learners. My hope is to empower my students by helping them achieve the ultimate recognition that they have the ability to put themselves in best position to succeed! I'm looking forward to getting to know and work with each of you!
Lukas Garcia, Peer PASS Coach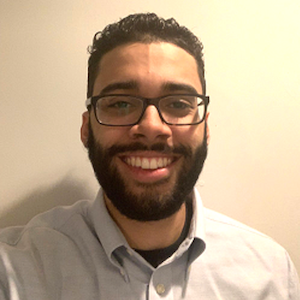 My name is Lukas Garcia. My major is Business Administration with a concentration in management. A fun fact about me is that I was born and partially raised in Texas. I hope to bring my experience and knowledge to these students. And I hope to gain more knowledge that I can apply in a future job. I wanted to become an Academic Success Coach to continue helping students with their academic issues.
Maria Zecena, PASS Peer Coach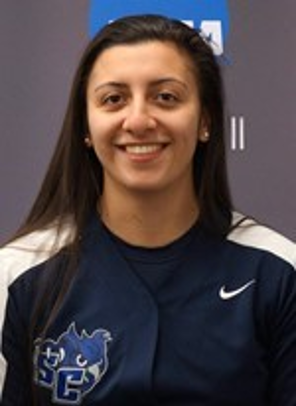 UAP Coaches
UAP Coaches are peer coaches who are specifically available to serve students associated with Southern's University Access Programs (SEOP, Gear-Up, & New Haven Promise).
Tenaiza Tripp, Peer Coach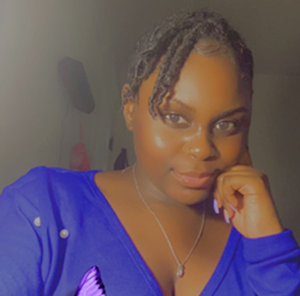 Hello Everyone!! I'm Tenaiza, I prefer the nickname Tee. I'm a second-year majoring in Sociology: Concentration in Criminology and Criminal Justice with a minor in Communications. I'm involved in the Sociology Club! My future career aspirations would be a Juvenile Counselor or Juvenile Probation Officer. One fun fact about me is that I love to learn new things. What I hope to bring this semester as an Academic Success Coach is transferable skills and traits that can help students succeed in their academic career. I hope to gain reliable skills that'll help me in my future career path. Also, I look forward to interacting and working with you all!!