Academic Success Coaching is designed to help students identify barriers to academic success and assist them in creating action plans for overcoming those challenges. Professional and Peer Academic Success Coaches help students maximize their potential for academic success by supporting them and assisting them in the development of effective study strategies and behaviors.
We know it can be hard to maintain "school mode" at home, especially if you are the only one in the house trying to be productive. Looking for a quiet space to come together with others and re-create that library atmosphere? Join the Academic Success Center in our weekly Virtual Study Hall Hours! Hold yourself and others accountable for a chunk of time during the day, and make sure you are getting something done. Ready to join? All you need to do is click on one of the links below on the designated days and times. See you there!
Tuesdays
Host: Nicole G.
Time: 12pm - 1:45pm
Access link: https://southernct.webex.com/southernct/j.php?MTID=m0439f99e19d37ca516a4d5bd2a1c0399
Wednesdays
Host: Nicole M.
Time: 12pm - 1pm
Access link: https://southernct.webex.com/southernct/j.php?MTID=mb81dca5431d26c3d6100e682c10df228
How is Academic Success Coaching Different from Tutoring?
Coaching provides students  with academic skills, strategies and techniques they can utilize to improve overall performance in their courses, whereas tutoring provides students with specific course-based content help. Academic Success Coaches are available to offer one-on-one sessions to students in topics including, but not limited to: Effective Time Management, Planning and Organization, Comprehending Syllabi, Reading Comprehension, Constructive Note-Taking, Study Habits, Test Prep, etc.
Meet Your Academic Success Coaching Staff:
Professional Coaches
Samantha Barrett, Academic Intervention Program Coordinator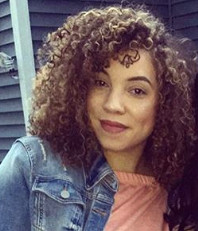 Hello, owls! My name is Sam, and I oversee the Academic Success Coaching Program for the Academic Success Center. I attended UConn and graduated in 2015 with a BA in Human Development & Family Studies, and I will be completing my MS in Counseling & Student Development in Higher Education this May. I have 3 years of success coaching under my belt and absolutely love helping students reach their academic goals at SCSU. My favorite aspect of coaching and instructing RISE (more information below) is being given the opportunity to connect with a wide array of students and helping them realize their true potential. I invite you to make an appointment with a coach to come learn what a difference Academic Success Coaching can make in your life at Southern! 
Mary Ellen Loschiavo, Graduate Intern & Professional Coach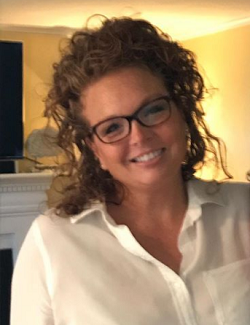 Hello all! My name is Mary Ellen Loschiavo. I am the Graduate Intern for the Academic Success Center this Spring. I have a BS in Corporate Communications and I am in the process of completing my MS with certification for Elementary Education. My academic career has provided me with many experiences both personally and professionally which have helped me grow as a student and I would love to share them with you! I am passionate about education and became an academic coach so that I can teach others the planning and time management skills that will set them up for success! I look forward to working with you this semester!   
"Failure is so important. We speak about success all the time. It is the ability to resist failure or use failure that often leads to greater success." J.K. Rowling 
Nicole Mason, Professional Coach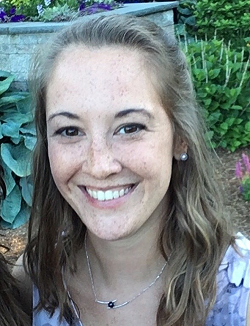 Hi Students! My name is Nicole, and I am a Professional Academic Success Coach here in the ASC. I am a second-year MSW Candidate graduating in 2020 with professional interests in clinical and school counseling, and I am seeking to specialize in Animal-Assisted Therapies, mindfulness-based practices and somatic responses to trauma and stress. My favorite aspect of coaching is working with you to develop awareness of your motivations for academic success, and to assist you in finding empowerment to realize your full academic capabilities. If you meet with me, you might find that I like to talk about what you do for fun and how you incorporate healthy self-care habits (which are essential!) into your weekly schedule. My fun fact is that I love horses, and my favorite thing to do is to hang out and take naps with them. I look forward to meeting you!
Sydney Sutcliffe, Professional Coach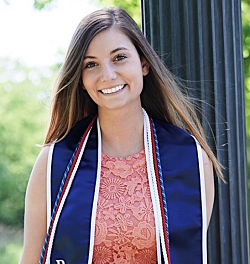 Hi everyone! My name is Sydney, and I am a Professional Academic Success Coach for the Academic Success Center. I received my Undergraduate degree from Southern in Psychology with a concentration in Mental Health and a minor in Communication while being a Resident Advisor for Hickerson and Brownell hall. I am currently enrolled in the Master of Social Work program at SCSU and anticipate to graduate in Spring 2021. I love coaching because it gives students the opportunity to express their struggles and academic concerns with other students who they can relate to. I really enjoy being a support system and helping students discover that they have the power within themselves to achieve success, with the help of a few good tips and tricks I have learned along the way. 
Eric Moran, Professional Coach 
Hi, My name is Eric. I am a Professional Academic Success Coach here at the ASC. I graduated from Southern in the Spring of 2019 with a BA in history. I am currently a graduate student in the MA history program here at Southern with the hope of one day becoming a teacher/professor. I understand some of the struggles of being a college student and the stress that comes along with it. That's why I am here to help those who need some assistance staying focused and getting through their four years of college. It's my way of giving back to those who helped me in my journey. In my spare time, I like to go to the gym or go out with friends to the movies. Very excited to see you all this semester!
Ky Dawkins, Professional Coach for Club Sports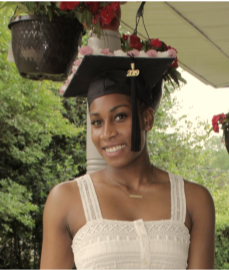 My name is Kylyn Dawkins, from Bridgeton, New Jersey. I am a recent graduate from Southern Connecticut State University with a B.S in Sport Management and minor in Accounting. During my four years I was a member of the Women's Gymnastics Team and served as one of the team captains my junior and senior year. I am excited to be back at Southern to obtain my M.S. in Sport and Entertainment Management and work with Campus Recreation and Fitness. I wanted to start coaching because I enjoy seeing people grow, develop, and accomplish things they never thought they would be able to.
Julia Malota, Professional Coach 
School Psychology graduate student graduating in May. Passionate about education, schools, and supporting children. I love being able to use the skills I've learned to help SCSU students succeed!
 
Peer Coaches
Asha Sneed, Student Coaching Coordinator, ASC Leadership Team, RISE Workshop Mentor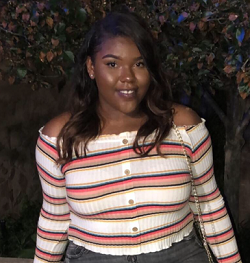 Hi, my name is Asha Sneed. I'm a fourth-year Psychology student. Becoming a Peer Academic Success Coach has allowed me to build relationships with students and grow in their academic skill sets that are needed for college. When I have free time, I enjoy shopping, self-care and catching up on some of my favorite TV series.
Nicole Gigas, Peer Coach, RISE Workshop Mentor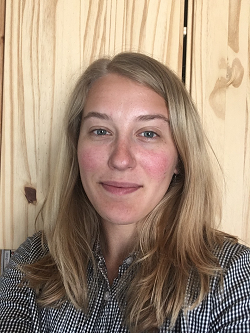 My name is Nicole and I'm a senior Geography student with a concentration in Map Making. I have worked an internship inside Southern's sustainability office and as a Peer Academic Leader inside the ASC. I work as a Peer Academic Success Coach because I want to share with my peers how to organize time to balance school, work, and life. I can help with motivation and time management if you have a busy schedule or trouble managing time. I love hiking, my art-related hobbies, my dog Scout, and coffee - lots and lots of coffee! Come say hi this semester :)
Jillian Russo, Peer Coach, ASC Leadership Team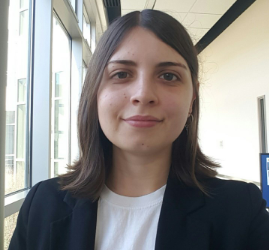 Hello! My name is Jill and I am currently a Senior majoring in Communication Disorders here at SCSU. I am the Treasurer of the Autism Awareness and Advocacy Club and I am also involved in the Cultural Competence Club. In my spare time, I like to play video games, hang out with friends, laugh at memes, or practice playing musical instruments (piano, guitar, ukulele, didgeridoo, etc.). I became a coach so that I could not only pass on the skills and strategies that have helped me make it this far in my academic career to others, but also, to offer myself up as an understanding, patient, and good-humored source of support, advice, assistance, and motivation to anyone who needs it.
Mel Hernandez, Peer Coach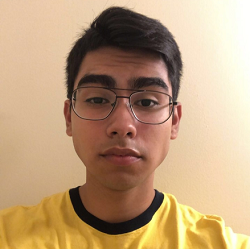 My name is Melquicedex Hernandez. I'm a Sophomore that is majoring in pre-nursing. My future aspiration is to graduate with my BSN in nursing, work in the ICU for a year or two, and then apply to CRNA school to become a CRNA (Certified Registered Nurse Anesthetist). I'm from Waterbury, CT. As of right now, I am involved in OLAS and the OLAS dance team. I hope to become more involved with the community here at Southern and help people reach the success they deserve.
Jose Vega, Peer Coach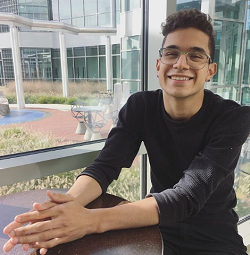 Hiya my name is Jose Vega, I currently am a third-year pursuing my B.S. in Political Science with an interest in international conflict/resolution. I'm currently involved in Volleyball Club, College Democrats, and College Republicans for my extracurriculars. I hold two leadership roles on campus as a Peer Mentor and PASS Peer Academic Coach. I became a PASS Coach because, with the experience of being at risk at one point, I wanted to make sure I do what I can for those students who don't have the support system they need.
PASS Coaches
PASS Coaches are specifically available to serve students enrolled in Southern's Promoting Academically Successful Students program. 
 
Aaliyah Barnes, Academic Success Coordinator & Professional Coach for the Promoting Academically Successful Students (PASS) Program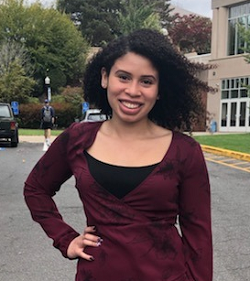 Hi everyone! My name is Aaliyah, and I am new to the Southern family. I graduated from UCONN with a BS in Allied Health Sciences and a Minor in Psychological Sciences. Being a recent graduate, I understand the importance in maximizing one's potential to achieve academic success. I want to help students see their progress and growth in school by using the resources given by the PASS program staff and the rest of the Academic Success Center. Being new to the owl family, I am looking forward to getting to know all of you and having a successful year!
Lukas Garcia, PASS Peer Coach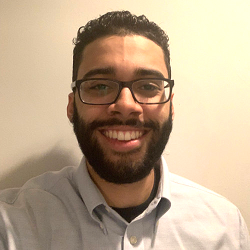 My name's Lukas Garcia and I'm a Management major going into in my 3rd year at SCSU. I was born in Texas and now live in Suffield, CT. I work at the Student Center for Chartwell's Food Service and I also was a MAT-112 PAL last year. I wanted to become an Academic Success Coach to continue helping students with their academic issues.  
Marcus Tart, PASS Professional Coach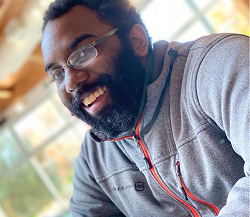 Maria Zecena, PASS Peer Coach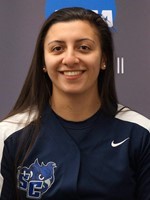 UAP Coaches
UAP Coaches are peer coaches who are specifically available to serve students associated with Southern's University Access Programs (SEOP, Gear-Up, & New Haven Promise).
Halley Shambra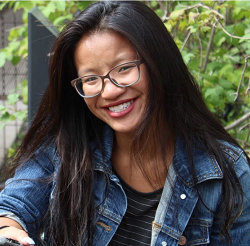 Hi, I'm Halley Shambra! I'm a senior, majoring in Special Education and minoring in Spanish. This year, I'm the Vice President of the Best Buddies Club and SISTAS (Sisters in School Together Achieving Success) Women's Multicultural Empowerment Club, and the Public Relations Chair of the Habitat for Humanity club. This is my second year as a Peer Academic Success Coach and my favorite part about my job is the ability to help others succeed! For fun I love watching movies, jamming out to music with friends and photography! Fun fact, my favorite animal is the manatee!
 
Janae Jones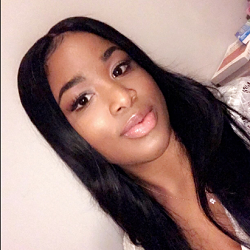 I'm Janae Jones, and I'm from New Haven Connecticut. I'm a first generation student. I passed the SEOP program in 2016, and I'm currently a senior majoring in Interdisciplinary Studies. I was involved in the Jumpstart program in 2017 & I was a Peer Mentor for SEOP the Summer of 2019. My favorite color is pink & I love music.