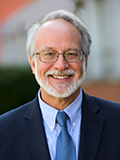 Seeking the stars that come to life at night through a career in astrophysics? Do you long for the satisfaction that comes with helping children learn or healing those in need?  Interested in launching a new start-up company, creating a new app, or helping to bring needed support to a challenged community?  Have an itch to write the next best seller or win a Tony award?  Do issues of a sustainable tomorrow keep you awake at night?
Welcome to Southern Connecticut State University and the Office of Academic Affairs. Academic Affairs is comprised of the institution's five academic schools and colleges (Education, Business, Health and Human Services, Arts and Sciences, and Graduate and Professional Studies), as well as the Buley Library, International Education, Strategic Planning and Outreach, Educational and Assistive Technology, Assessment and Planning, and Research and Innovation. Each of these divisions is committed to student success, growth and disciplinary discovery.
As you explore our large and diverse array of degree programs and curriculum, we hope you get a feel for the important and exciting academic programs, opportunities, and activities that are designed for you and represent our home institution.  We also hope you gain some insight for the answers you seek to your own questions about your professional future.  Explore what we have to offer, keeping in mind that exploration is the key to an academic life and the life of a student.
Our University is dedicated to the whole student, working collaboratively to promote academic success while ensuring each student has access to an array of sports, social and community activities, and professional development opportunities. With over 225 programs to choose from, Southern's students have exciting options that are professionally fulfilling and designed to help you create your own future.  As a social justice institution, we have an abundance of ways that you can help serve the needs of communities while simultaneously emerging yourself in current disciplines and career paths of tomorrow.
What makes Southern special? It starts with you. Our faculty and staff are focused on you with a mission and commitment to "academic excellence, access, social justice, and service for the public good." With a 14 to 1 student to faculty ratio, faculty know our students and students know our faculty. All students have the opportunity to engage in exciting cutting-edge research and scholarship, expand global horizons through study abroad and international programming, get real-world experience with focused internships and clinical experiences, participate in Southern's vibrant performing arts, and positively impact the community through volunteer and internship activities. Courses are taught by faculty members who are recognized leaders in their disciplines and innovators in the classroom. With exceptional opportunities to engage with faculty and peers in our centers and institutes, including the Werth Center for Coastal and Marine Studies, Center for Nanotechnology, Center for Communications Disorders, Center of Excellence in Autism Spectrum Disorders, Center for Educational and Assistive Technology, Research Center on Values in Emerging Science and Technology, Center for Environmental Literacy and Sustainability Education, and Center for Excellence in Mathematics and Science - the possibilities are endless.
And critically important to your education, our programs change with time, need, and circumstance. Take advantage of our robust advising system to ensure your direction and keep pace with what's new at Southern. We welcome your thoughts and suggestions in helping to create the best learning community possible. I look forward to seeing you on campus and working with you in fulfilling Southern's mission of "pursuing excellence, fostering leadership, and empowering communities."  Be more.  Expect more.  Explore.
Robert S. Prezant, Ph.D.
Provost and Vice President for Academic Affairs
The Office of Academic Affairs is located in Engleman Hall, Room A 210.  For information, call (203) 392-5350.