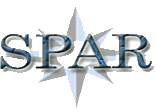 Reporting to the Executive Director of Research and Innovation, Sponsored Programs and Research (SPAR) operates as a faculty and administration resource and gateway for the development and submission of proposals for external funding.
The services offered, staff qualifications, and associations with Academic Affairs make SPAR a complete personal marketing department for faculty, staff, and administration seeking outside funding for research activities, community outreach, or service programs.
SPAR's main office is located at Southern Connecticut State University (SCSU) on the second floor of Engleman Hall B213.
SPAR also performs contract/grant administration services for all awarded grants. This is required to ensure consistent compliance with all government (state and federal) regulations regarding the performance of grants at an educational institution.