We serve to educate SCSU students on wellness resources, how to live healthy lifestyles, and ways to achieve their goals through educational presentations and campus events.
The Wellbeing Center provides effective and engaging wellbeing education and preventative public health programming on a broad array of issues including, but not limited to:
health and fitness
nutrition
sleep
stress
sexual health
drug and alcohol use
mental health
violence prevention
advocacy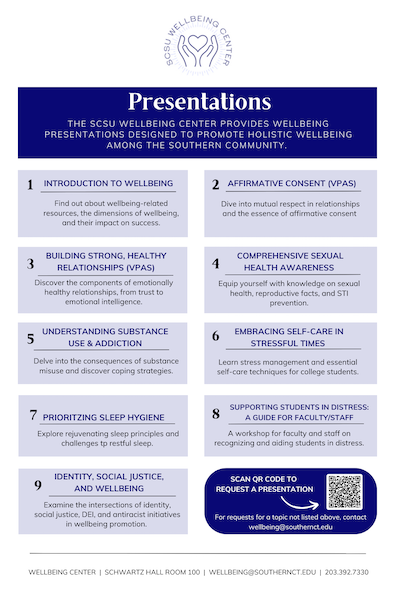 Evidence-based tools and resources are offered to help improve student's objective and subjective wellbeing, including the promotion of social connectedness, self-care, resilience, self-awareness, and emotional intelligence.
Program Evaluations
Your input is greatly appreciated and helps us improve our programs and learning outcomes.