Mission:
To create happier, healthier, and more successful students through the promotion of holistic wellbeing.
Vision:
To provide exceptional wellbeing engagement, learning, and leadership services at Southern Connecticut State University that enhance the holistic wellbeing of students and their communities.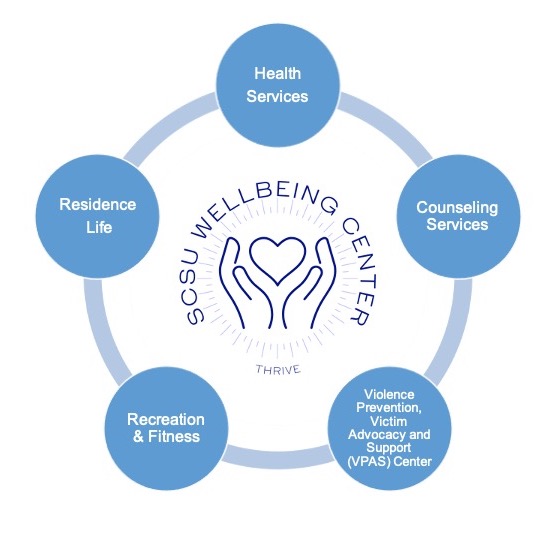 THRIVE

The THRIVE framework is the result of a collaborative, multidisciplinary, cross-departmental effort to identify and synthesize the most salient elements of holistic wellbeing.
Togetherness: Relationships, Belonging, Communication
Health: Wellness, Self Care, Health Maintenance
Resilience: Problem Solving, Stress Management, Growth Mindset
Insight: Self Awareness, Mindfulness, Emotional Intelligence
Vitality: Gratitude, Meaning, Purpose
Equity: Social Justice, Access, Allyship