Different experiences provide different points of view. If you are a veteran/adult student, your time in the service or your years away from the classroom may give you a unique outlook on college.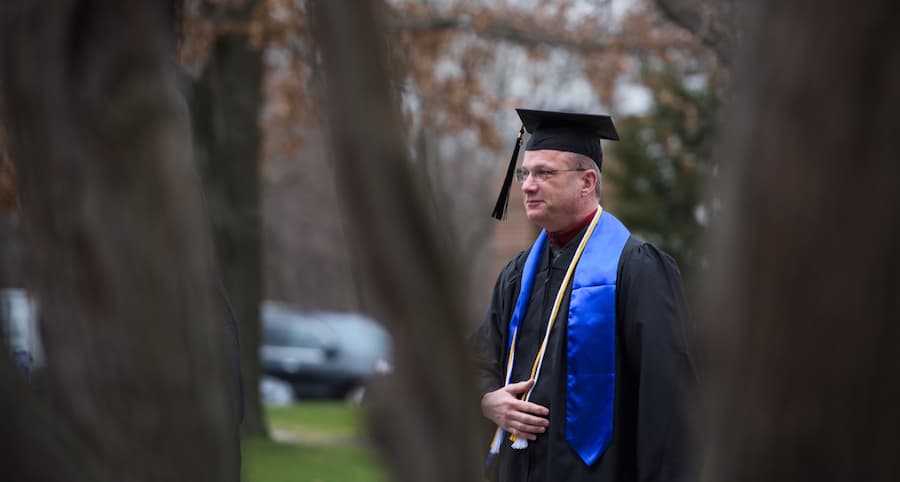 You may be older than many students at Southern. You may have family responsibilities and a job. You probably have clear career goals and you approach college with more confidence and a firmer sense of purpose than you possessed out of high school. You will find that your fellow students share many of your concerns. You will also discover that your fellow students are a diverse group -- from 19-year-olds relishing the independence of college life to retirees seeking intellectual stimulation and involvement.
Southern is committed to meeting the needs of all its students. That's why it maintains an office for Veterans/Adult Students. Established in 1975 to accommodate the hundreds of Vietnam veterans flooding into college, the office provides advisement and support in regards to  GI Bill® and CT War Veterans Tuition Waiver Certifications and liaison with state and federal agencies.
Services Offered
We provide counsel, academic advisement, GI Bill® and Tuition Waiver Certifications and liaison with state and federal agencies. You can obtain information about the GI Bill® and laws that provide rehabilitation and educational assistance to disabled or war veterans and their dependents. You can also find out about medical entitlements, discharge upgrades and other benefits available from the Veterans Administration.
Veterans' Center
The Veterans' Center offers a lively meeting place with computers and comfortable furniture where you can meet other students, study, socialize or relax between classes. The center is located in Engleman Hall, Room A014 and is open Monday through Friday from 8:30 a.m to 6:00 p.m.