The Rape Aggression Defense (R.A.D.) System is a program of realistic self-defense tactics and techniques for women.
The R.A.D. System is a comprehensive, women-only course that begins with awareness, prevention, risk reduction and risk avoidance, while progressing on to the basics of hands-on defense training. R.A.D. is not a Martial Arts program. Our courses are taught by nationally certified R.A.D. Instructors and provide each student with a workbook/reference manual.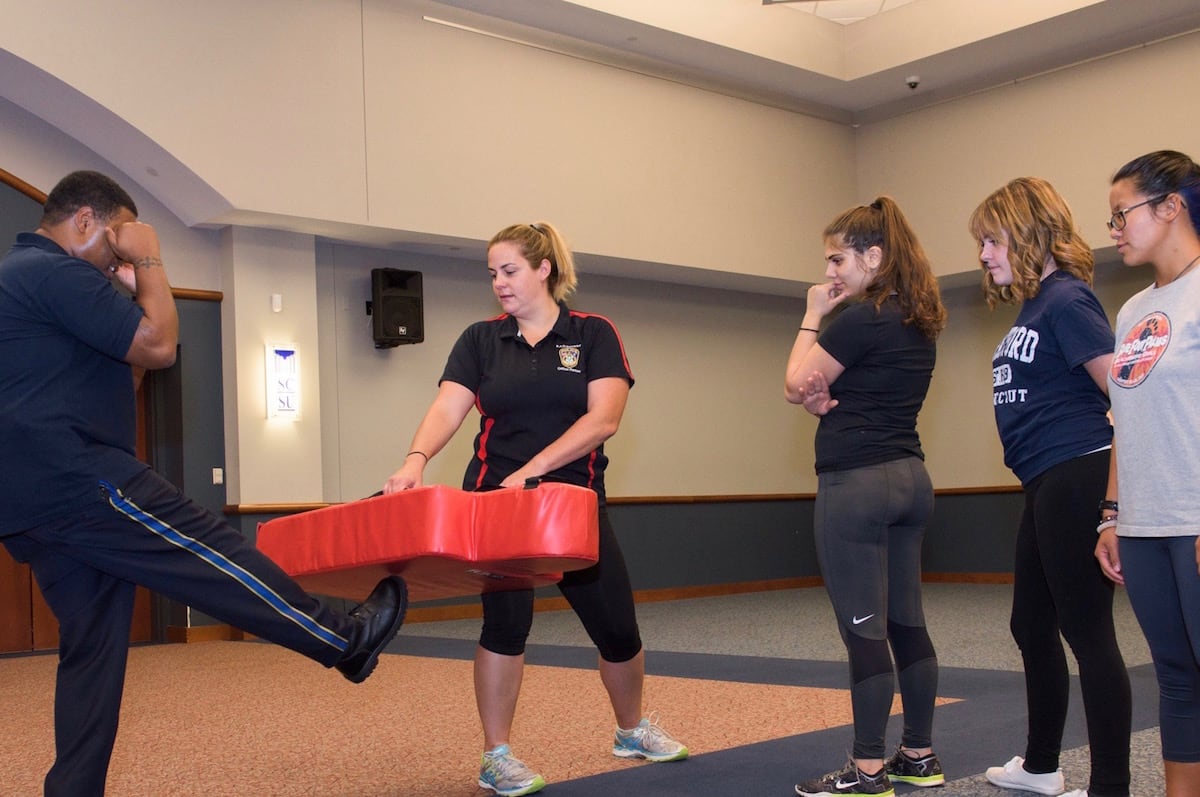 The Southern university community has been proud to provide Rape Aggression Defense training.  There are 6 certified instructors and each have varying experiences.  The training is broken up over five or six weeks, and the sessions are about two and half hours each.  The course we currently teach is for women only. Many university members and students have been able to take this training and we hope that many more will.  There is no charge for the course. 
Important
Students must attend all of the classes during which ever session they choose. There will be no makeup classes.
Please wear comfortable workout type clothing, sneakers and no jewelry.
Don't forget to bring a water bottle, this is a physical class, and we take numerous water breaks as needed.