Southern's University Police department have a longstanding tradition of providing quality services to the Southern community. The safety and security of the students, faculty and staff is of paramount importance in every aspect of our duties.  The department is committed to the fundamental principles of community policing, such as crime prevention, omnipresence, and partnerships, to name a few.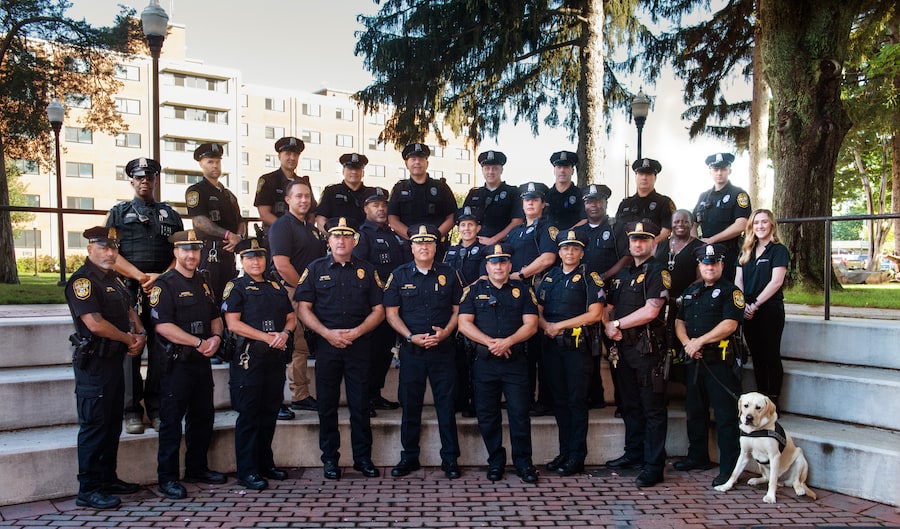 Mission Statement
The Mission of the Southern PD is to provide exceptional police services in partnership with the Southern community. Protect and serve, maintain a safe environment, enhance the quality of life and learning, and promote a culture of respect and trust.
Core Values
Respect: is a positive feeling or action shown towards someone or something considered important, or held in high esteem or regard. It conveys a sense of admiration for good or valuable qualities.
Professionalism: to conduct ourselves in the most professional manner utilizing training and equipment.
Trust: to provide an atmosphere that is fair and impartial while keeping the integrity and standards of this Police Department and the university
Integrity: is the practice of being honest and showing a consistent and uncompromising adherence to strong moral and ethical principles and values.
911 - Emergency Calls
In the event of any medical emergencies on campus, you should dial "911" and clearly state your emergency to the dispatcher. Do not hang up the phone until the dispatcher has taken all of the required information. The University Police, in conjunction with the New Haven/Hamden fire/rescue, will respond to the emergency.
Reporting a Crime or Incident
Individuals can report a medical or fire emergency by dialing 911. All other types of emergencies, hazardous conditions, or everyday incidents may be reported to University Police by dialing 888 from any in-house telephone or by calling extension 203-392-5375.
Blue-light emergency telephones are strategically located outside and may be activated by simply pushing the red button. The dispatcher will take the necessary information and quickly dispatch a police officer or other emergency services personnel to your exact location.
Silent Witness
This program is designed so that students, faculty and staff can report suspicious activity and crimes via the Internet while remaining anonymous. If you have witnessed a crime, or if you know of a crime that was committed or will be committed, simply fill out and submit the form. Learn about Silent Witness.