The Multicultural Center advises the following student organizations.
The African Student Association (ASA) is an organization that provides students and the community, in an engaging environment for all the people of the African Descent or All who is interested in learning about the African descent. We are an organization that wants to teach others about the different heritages among the different areas around Africa and also learn from each other. We not only want to reflect on the good that has come from Africa, but also the bad situations that are happening, so that we as an organization can help each other help others to try and better the situations in any we can. All are welcomed!
It shall be the purpose of Black Student Union (BSU) is to develop an Afro-American consciousness at Southern Connecticut State University, to support the broadening and enhancement of the social and cultural development of the students, and in doing so, promote general welfare of the University and the national community.
Campus Crusade for Christ (CRU) helps to fulfill the Great Commission in the power of the Holy Spirit by winning people to build faith in Jesus Christ, building them in their faith and sending them to win and build others, and helping the Body of Christ do evangelism and discipleship.
Caribbean Student Association (CSA) is geared towards enlightening those who are interested in acquiring insight on the West Indian Islands. Our mission is to unite West Indian students who have a common interest to raise cultural awareness and instill diversity at Southern Connecticut State University. Moreover, we, the members of the Caribbean Student Association also aim to educate those not of West Indian descent in order to enrich their knowledge on the various Caribbean Islands as we strive to learn the customs and traditions of their cultures as well.
Chinese Student Association
SCSU Chinese Club is an organization that hopes to spread awareness of the Chinese culture to the whole SCSU community. It intends to strengthen the idea of diversity on-campus. Membership is not solely restricted to Chinese-American studentS and encourages anyone who is interested and wants to get involved in this rich culture.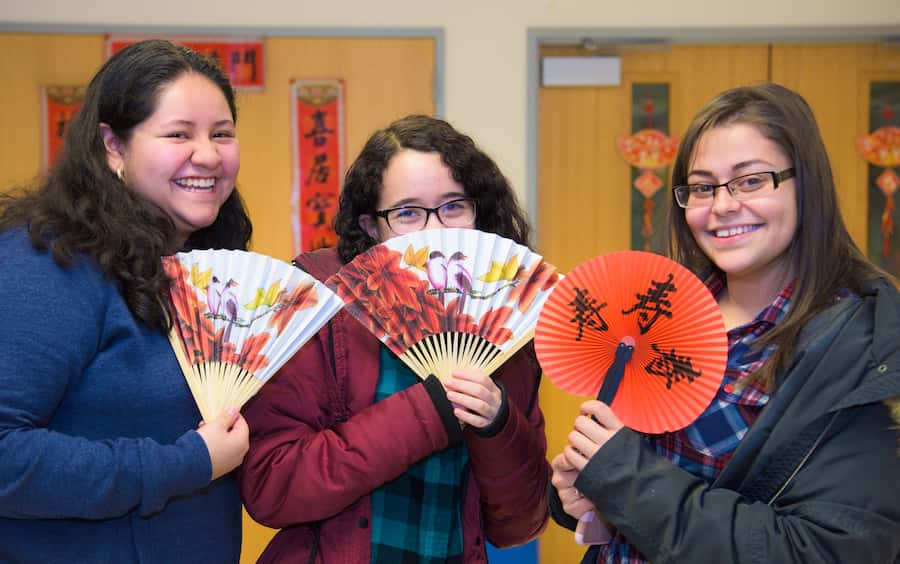 The Hillel Jewish Student Organization provides a framework in individuals can come together to share, experience, and explore Judaism's culture, heritage, religion, practice, and civilization.   The club holds activities that are both social and educational. Areas of focus may include community service, Israel, religion, culture and social activities.
We are not your "average" Christian club. We believe that our faith is active. We believe that we are all called to share the good news of the love of God, through Jesus with all people, regardless of their race, class, sexuality or religious background. We know that this is scary! So we practice taking risks, being brave and going out as a community to share the love of God with all people. Our group is for people who want to learn about God, who identify themselves as Christian and those who are just curious.
LGBTQIA Prism
Prism is an organization dedicated to creating a safe place for students to meet, support each other, talk about issues related to sexual orientation and gender identity, and work to end homophobia in and around our community. Activities include outreach to our community of allies to educate and include people in our community, through events such as the Ally Rally, the annual Drag Ball, the Day of Silence, and a trip to the True Colors Conference held at UCONN.
Multicultural Leadership Council
The purpose of the Multicultural Leadership Council (MLC) shall be to sponsor programs and activities that enhance and promote social and professional development for members within the multicultural organizations, improve the quality of University life for multicultural organizations members, and create a sense of community, for persons of under-represented groups, within the University and surrounding areas.
The Muslim Student Association is an organization for Muslims and Non-Muslim students alike at Southern Connecticut State University. The MSA is a diverse group consisting of people of different origins, nationalities, and culture. The MSA serves the needs of students by providing an atmosphere in which all students of different cultures and backgrounds are accepted. The MSA at Southern is dedicated to maintaining the culture, heritage, and practices of Islam and Muslims, as well as combating common stereotypes and misunderstandings about Islam and Muslims.
This organization is a means by which Muslim students maintain and increase their faith in a college environment as well as a tool by which non-Muslims on campus learn about Islam. The purpose of the MSA at SCSU is to provide an environment for the development and networking of Muslims on campus while fostering a sense of community between Muslims and non-Muslims through education, dialogue and interaction. The MSA gives a voice for the Muslims on this campus to express and break misconceptions by teaching the true meaning of Islam. We welcome all Muslims and non-Muslims to join the group.
National Association for the Advancement of Colored People
While much of NAACP history is chronicled in books, articles, pamphlets and magazines, the true movement lies in the faces--the diverse multiracial army of ordinary women and men from every walk of life, race and class--united to awaken the consciousness of a people and a nation. The NAACP will remain vigilant in its mission until the promise of America is made real for all Americans.
Volunteer and Service opportunities, faith and fellowship for anyone who is interested regardless of faith! Mass is held Sundays in the Student Center.
The Organization of Latin American Students (OLAS) is a group of students who have united to raise Latino awareness on campus, and try to find solutions to the needs and problems of our Latino students.
We are committed to the preservation of our Latino cultural heritage by devoting ourselves to the enhancement and creation of relevant classes, programs and events which will stimulate our identity and cultural roots.
We, as students of Latino heritage, are an extension of our people's struggles for advancement and self-determination. Therefore, we will express our commitment to the recruitment of Latino students and continue to relate and work with the Latino community of the New Haven Metropolitan Area.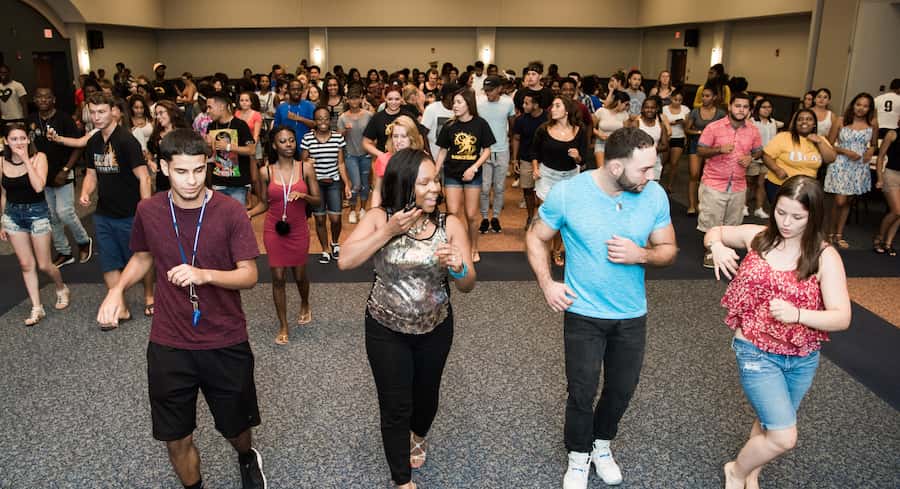 Sisters in School Together Achieving Success (SISTAS) goal is to promote diversity and inclusion by educating the SCSU community on minority female culture. Membership is not solely restricted to minority women, but highly encourages anyone who is interested and wants to get involved in understanding this culture.
Steppin' Up Drill Team is a diverse group of men and women who strive towards excellence on stage as well as in the classroom. This is a team who builds their foundation on creating a family atmosphere and supporting each other in all aspects of life. Steppin' Up prides themselves on being a step team for the community and giving back to the Greater New Haven area! As a force to be reckoned with, Steppin' Up has been known to demolish stages near and far. This team is still going strong and carrying on the memory of their founder Mr. Ricky L. Blakes! All interested participants, both male and female, of all backgrounds are encouraged to join! No previous step experience necessary!