A Celebration Commemorating the Life and Legacy of Rev. Dr. Martin Luther King, Jr.
February 1, 2023
12:30pm EST
Adanti Student Center - Ballroom
An original, thought-provoking, and intimate interpretation of the complex human side of Dr. Martin Luther King, Jr.: the one-man play From Myth To Man: Martin Luther King, An Interpretation. Performance by actor and Southern alumnus John Ivey, '73, MS '82. Written and directed by Ira Knight, playwright and producer
This is not imitation and impersonation, but an authentic portrayal that will connect all generations to the mission, legacy, and humanity of the civil and human rights leader.
Live performances by Southern students, and special guests
Free and open to the public
Audience talk-back follows the performance (with both playwright and actor)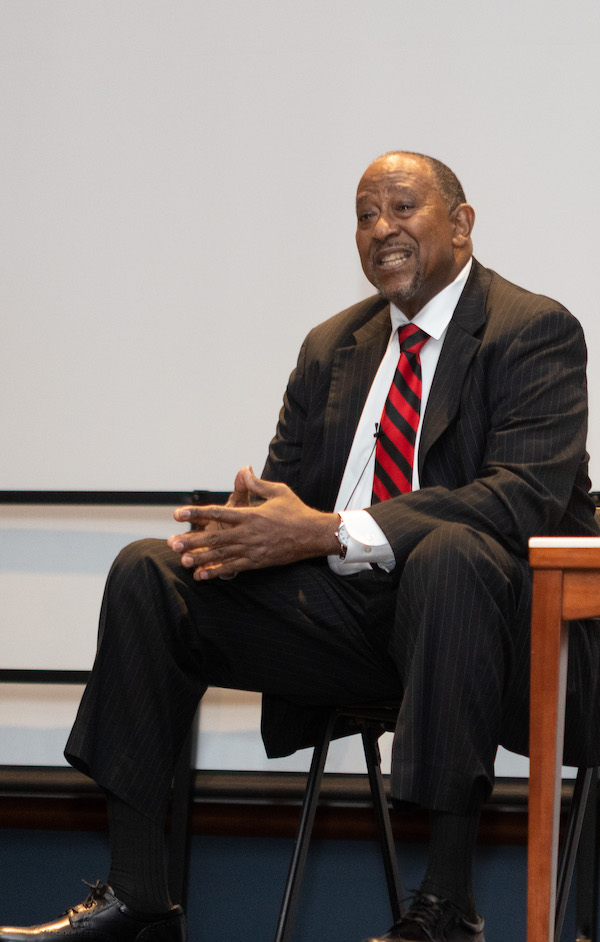 Sponsored by the Multicultural Center with support from the MLK Committee; Division of Diversity, Equity, and Inclusion; Office of Alumni Relations; Integrated Communications and Marketing; and the Minority Recruitment Mentoring Committee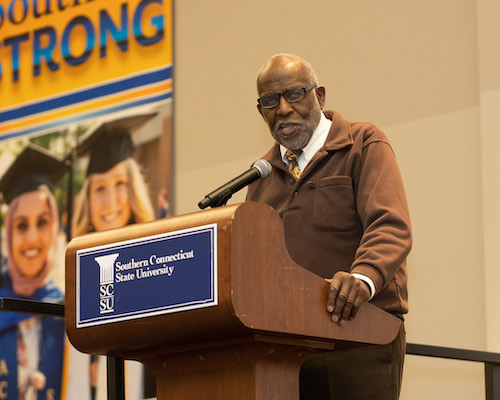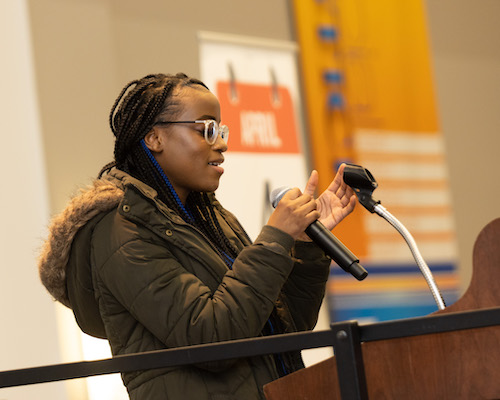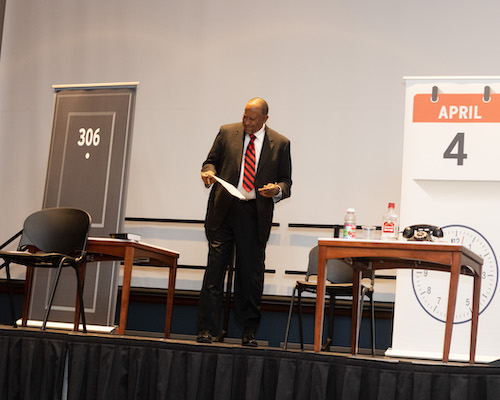 About Ira Knight
Ira Knight is a playwright, producer, director, author and publisher with a commitment to maximizing his time, talents and skills. All of his works are created to display and connect our common humanity, with the spirit and intent of making the world a better place than the one he entered.
About John Ivey
 John Ivey is passionate about acting and theater—a great family man, avid golfer, golf coach, former standout college basketball player, basketball skills coach, and retired high school guidance counselor. Born and raised in Connecticut, there are no strangers to him…just friends he hasn't met yet.