A celebration commemorating the life and legacy of Rev. Dr. Martin Luther King, Jr.
Have you wondered what all the controversy around Critical Race Theory is about? Are you disturbed by how often race is used as a divisive political tool? Would you like to know more about how to engage in "race talks" positively? If you answered yes to any of these questions, please join us for this program.
"Critical Race Theory: What It Is and What It Isn't"
Keynote address by Retired Connecticut Superior Court Judge Angela C. Robinson. There will also be featured performances from Steppin Up Drill Team and SCSU vocalist Tessiny Colon.
Wednesday, February 2, 2022 at 1:00 p.m.
Adanti Student Center Ballroom
Free and open to the public. Masks are required.
(The event will also be available for viewing online -- RSVP here to receive the link)
Sponsored by: Multicultural Center, Lyman Center, Women's & Gender Studies, Division of Diversity, Equity & Inclusion, SUOAF/AFSCME Minority Recruitment and Mentoring Committee
Keynote Speaker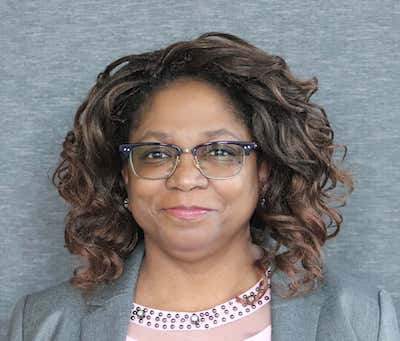 Angela C. Robinson
Angela C. Robinson is an equity advocate who works through various disciplines to help build community. She is retired Connecticut Superior Court judge with a diversity, equity, and inclusion (DEI) and a mediation private practice. Robinson is also a law school professor, teaching Alternative Dispute Resolution, Critical Race Theory, and Evidence.
Applying her acquired understanding of cross-racial and culture conscious dynamics in work environments, Robinson assists law firms, law schools, and other organizations (legal and non-legal) in navigating the current challenges of creating truly diverse, equitable, and inclusive venues, with a particular emphasis on racial equity issues.
Robinson was a Connecticut Superior Court judge for 20 years. Prior to her appointment to the bench, she was a plaintiff's trial lawyer at Koskoff, Koskoff and Bieder. Following her retirement, Robinson was a litigation partner and Chief Diversity Officer at Wiggin and Dana.  
Robinson is an honors graduate of Cheshire Academy, Rutgers University (Phi Beta Kappa) and Yale University School of Law. She is a James W. Cooper Fellow of the Connecticut Bar Foundation and serves on several boards. In addition to serving on the faculty at Quinnipiac University School of Law, she also teaches trial practice at Yale Law School and has taught at the University of New Haven and Gateway Community College.
Among her many awards and recognitions are the Connecticut Law Tribune's Distinguished Leader Award in 2019; the Edwin Archer Randolph Diversity Award from the Lawyers' Collaborative for Diversity in 2017; and the Judicial Award from the Connecticut Trial Lawyers' Association.