About the Space | Reserve Study or Meeting Space | Space Guidelines
Interdisciplinary Studies offers IDS students quiet and cozy study and meeting spaces to utilize throughout the semester. Interdisciplinary Studies students have access to quiet study spaces that look out into the lush Engleman courtyard that can accommodate 1-2 students. Also, IDS students have access to a small meeting space, which accommodates 3 – 6 students. This meeting space features a modular meeting table and brainstorming whiteboard-wall (and dry erase marker). 
IDS students will find these student spaces and IDS oasis are conveniently located in the heart of Engleman Hall, just a few steps away from the Bagel Wagon, as well as around the corner from a student printer station. Additionally, IDS students have access to a tech charging station, shared microwave and refrigerator, and comfy seating to just relax and take a break between classes.
These student spaces are available for IDS students to use on first come, first serve basis, Monday - Friday 9:00 am - 4:00 pm. You can reserve your space online, exclusively for IDS students. Check in at the main IDS Office (EN B116). Grab a snack at the Bagel Wagon and stop by to study, relax, and recharge before your next class.
Reserve Study or Meeting Space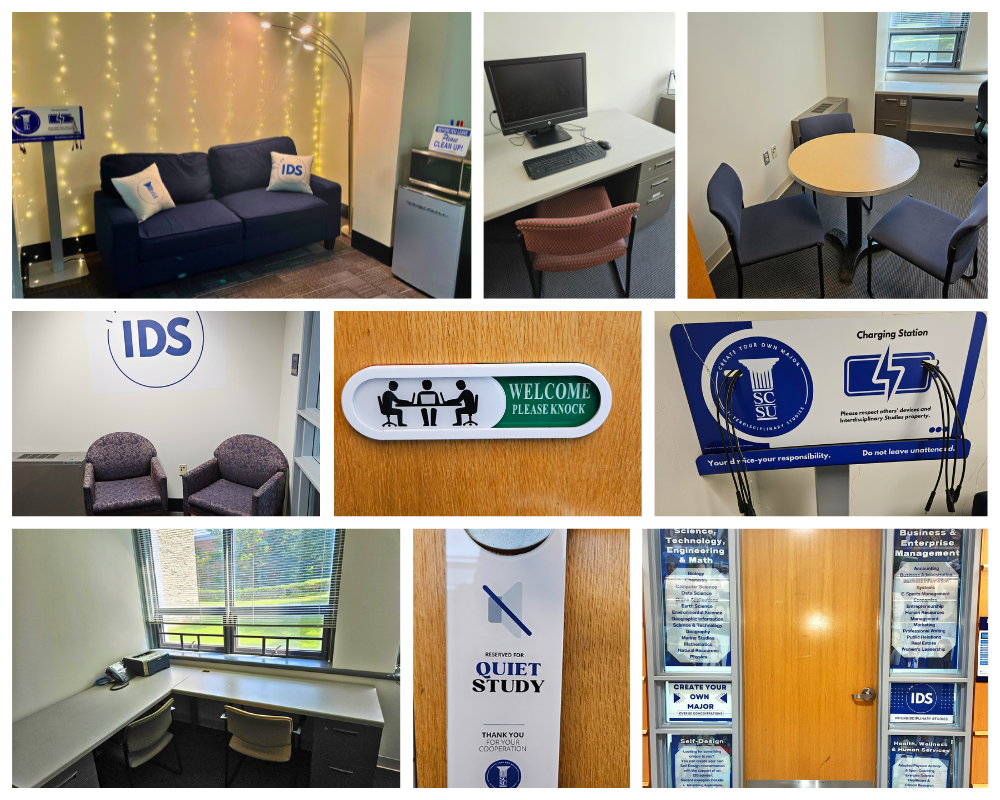 Space Guidelines
The IDS Student Study Spaces are available to IDS students on a first come, first serve basis and reserving space is suggested. By utilizing the space, students acknowledge and agree to be respectful of the shared spaces, including property and materials in the spaces. While in the student spaces students adhere to University policies and the Student Code of Conduct, including being respectful of others in the shared spaces. All university materials will remain in the space and students will remove any items they bring into the space when they exit. Students will report any concerns or problems to the IDS Team in Engleman Hall B116.