Interdisciplinary Studies Faculty Spotlight
Interdisciplinary Studies Faculty Spotlight
Dr. Erin Larkin
Director, Interdisciplinary Studies
Associate Professor of Italian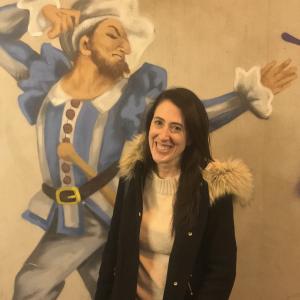 "I have a Ph.D. in Italian literature from Yale University and specialize in 20th century Italian culture. My research focuses on the literature and film of the Fascist ventennio, and my publications include archival findings on Futurist theater and women in the historical avant-garde. I teach courses in Italian language, literature, cultural theory, and film in World Languages and Literatures and the Honors College, as well as the Interdisciplinary Studies Capstone. My teaching and scholarly work are strongly informed by an interdisciplinary approach, and I am proud to be the new director of Interdisciplinary Studies here at SCSU."
Dr. Rosalyn Amenta
Interdisciplinary Studies Instructor, Women & Gender Studies Instructor, Director, Women's Programs (Retired)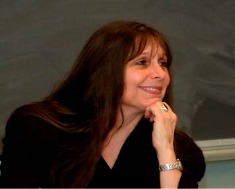 "My interdisciplinary degree in religious philosophies/cultural diversity from Yale Divinity School, and an interdisciplinary doctorate in theology, philosophy and anthropology from Fordham University in partnership with Union Theological Seminary and Columbia University have prepared me to teach diversity content courses from several disciplinary perspectives. In addition to the Interdisciplinary Studies Program, I also teach courses in the Women's and Gender Studies Program, Honors College, Philosophy Department and Anthropology Department that celebrate human and cultural diversity particularly from the perspectives of women and gender. My current research focuses on Indigenous earth mysticism, ecofeminism/womanism, and the connections between the domination of nature and the oppressive realities of sexism, racism, heterosexism, classism, xenophobia, speciesism and other manifestations of injustice. I look forward to meeting you and introducing you to some interdisciplinary perspectives on these very exciting topics!"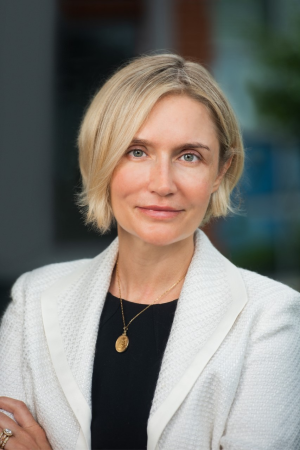 Dr. Carmen Coury
Assistant Professor of History; Interdisciplinary Studies Instructor & Faculty Advisor
I earned my Ph.D. in Latin American History at Yale University and research Modern Central America. For the past fifteen years I have been researching the process of nation building and national identity formation, agrarian development, and immigration from a Central American perspective. As a scholar I have benefited from taking an interdisciplinary approach. In particular, I have melded traditional historical archival research with research techniques that borrow from anthropology, namely, participant observation and interviewing. In my IDS courses I deeply enjoy teaching students about researching, writing, and the potential advantages an interdisciplinary approach can offer them. I look forward to serving as a faculty advisor for IDS students and helping students define and navigate their individual degree paths.
Dr. William Farley
Assistant Professor of Anthropology; Interdisciplinary Studies Instructor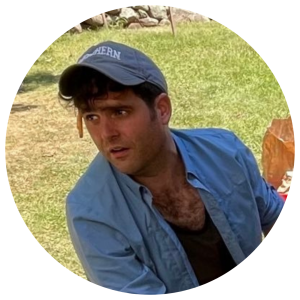 I'm a professor in the Anthropology department where I teach courses on archaeology, museum studies, and indigenous studies. My research is pretty varied; Looking at colonialism in Connecticut during the 17th century, researching the role of museums in developing heritage, and teaching by way of the intersection of archaeology and video games. I love to read novels of all stripes, play about any video game you stick in front of me, and I dabble in video editing. I run a YouTube channel about the intersection of archaeology and video games – what a nerd, huh? I am really excited to get to expand my role in the IDS program and to work with you all – never hesitate to reach out to me if you need help or just want to chat!
Dr. Liz Kalbfleisch
Associate Professor of English, Interdisciplinary Studies Instructor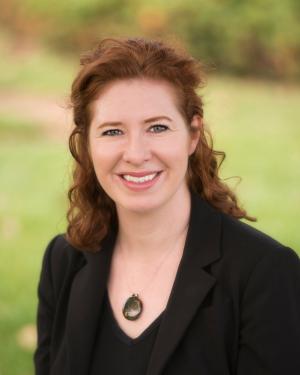 "I am an Associate Professor in the English Department here at SCSU. I have a PhD in Rhetoric—a highly interdisciplinary field—from the University of Minnesota. IDS study often focuses on particular questions that need to be answered as opposed to bodies of knowledge that need to be mastered, one way of describing the knowledge in traditional disciplines. Personally, I am far more inspired by questions than bodies of knowledge and this is one reason I love teaching in IDS. I am able to learn new things all the time because of the questions asked by a wide range of scholars across disciplines that one may encounter in interdisciplinary study. A focus on questions rather than bodies of knowledge also deeply informs my scholarship. For example, I had a question (8 years ago—yes, this is how long professional research can take!): what are the origins of identity politics and where does the use of race, class, and gender as interpretive paradigms in humanistic and social scientific work come from? Pursuing this question resulted in a book manuscript about the rise of identity politics and how it transformed higher education in the late twentieth century. To write this book, I borrowed from English, Political Science, History, Sociology, Education, and a few other fields. This project would not have been possible without an interdisciplinary perspective which will continue to inform my work for many years to come."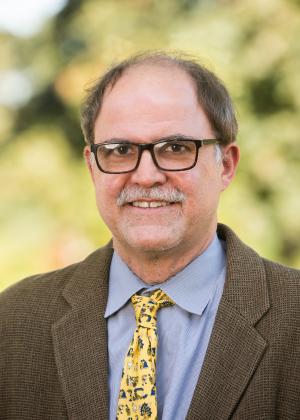 Dr. Troy Paddock
CSU Professor of History, Interdisciplinary Studies Instructor
"I am delighted to be a part of the IDS program. My field is modern European history, with an emphasis on Germany. My main interest lies in intellectual history, which is define broadly as the creation and dissemination of ideas. Much of my work in German history has focused on propaganda and World War I. My research crosses disciplinary boundaries and I have published in history, geography, ethics, aesthetics, education, and literary studies. I am also a co-editor of an interdisciplinary journal, Environment, Space, Place. I am happy to meet with any student to discuss projects or ideas. My door is always open."
Dr. Sarah Roe
Associate Professor of History, Interdisciplinary Studies Faculty Advisor, Director of the Research Center on Values in Emerging Science and Technology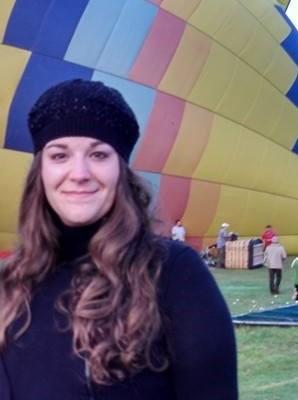 "Dr. Sarah Roe joined the IDS team in Fall 2022. Dr. Roe is a true interdisciplinarian at heart, which is reflected in her work, research, and scholarly activities. Dr. Roe is an Associate Professor at Southern Connecticut State University, where she has taught courses within the History, Philosophy, Honors College, Women's and Gender Studies, and Journalism departments. Dr. Roe's research and teaching interests include philosophy of medicine, philosophy of biology, biomedical ethics, science writing/communication, at-risk populations, and science and values.
Dr. Roe truly realizes the importance of interdisciplinary knowledge when conducting research, spending her time learning from, working with, and often collaborating with, cutting edge scientists, historians and philosophers that recognize interdisciplinary knowledge as a requirement for understanding the world around us. She also serves as Director of the Research Center on Values in Emerging Science and Technology at SCSU, where she continues her efforts on campus to emphasize the growing importance of multidisciplinary knowledge.
Dr. Roe takes great pleasure in helping students find something they are passionate about and believes this to be the most important component to academic success!"
Dr. C. Michele Thompson
Professor of History, Interdisciplinary Studies Instructor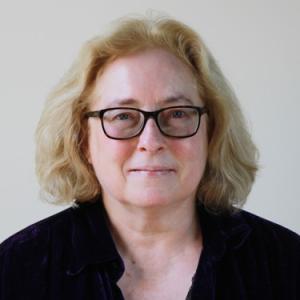 "I'm C. Michele Thompson and I am a Professor of Southeast Asian History at Southern Connecticut State University. I have an MA in East Asian History and a PhD in Southeast Asian History and on the undergrad level I had a double major in History and Anthropology and minors in Biology and Studio Art. So my own background is very interdisciplinary and I'm interested in undergraduates who like all sorts of subjects! I've written numerous articles on the history of medicine, science, and the environment in Southeast Asia, I am one of the the co-editors of "Translating the Body: Medical Education in Southeast Asia" (2017) and "Southern Medicine for Southern People: Vietnamese Medicine in the Making" (2012) and the author of "Vietnamese Traditional Medicine: A Social History" (2015)."