If you are experiencing a life-threatening emergency, please bypass this page and contact 911 or go to your local emergency department immediately.
An emergency might involve:
Thoughts and plans to hurt yourself or someone else
Engaging in a behavior that is life threatening
If you have been assaulted, physically or sexually
Severe inability to take care of yourself (e.g. get adequate nutrition, make safe decisions)
Learning that someone else may be at immediate risk for suicide or hurting others
  
Depending upon the nature, location, and timing of an emergency, your options are:
Anytime Services
Call 911 or University Police at (203) 392-5375 (or 888 from a University phone).
Go to Yale New Haven Hospital Adult Emergency Room at (203) 688-2222, 20 York St, New Haven, CT 06510 or the Emergency room nearest you.
Available During Business Hours
Monday-Friday, 8:30-4:30 pm
Stop by Counseling Services in Engelman B219 or call (203) 392-5475 and let the receptionist know if it is a crisis situation.
 Crisis Appointments are available daily and may be scheduled as appropriate by Counseling Services staff. Only use this option if you can transport yourself safely to campus and potentially wait for a counselor to become available.
Concerned about a Friend?
Crisis Lines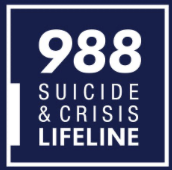 National Suicide Prevention Lifeline:  Call 988 (En Español Oprima el 2)
Text: HOME to 741741 for free, 24/7 crisis support in the US
Visit: Suicide Prevention Hotline 
CT Action Line (2-1-1 is a free, confidential information, crisis response, and referral service that connects people to essential health and human services 24 hours a day, seven days a week online and over the phone)  1-800-HOPE-135,   2-1-1 or https://www.211ct.org/
Sexual Assault
Learn about: SCSU Support and Resource Team (SART) 24/7 SCSU survivor advocacy services are available. 
Refer to the: SCSU SART Guide to dealing with sexual assault
Call the Sexual Assault Crisis Hotline: 1-800-656-4673
LGBTQIA+ crisis support, information
Veterans Crisis Line
The Veterans Crisis Line connects Veterans and their families with qualified, caring Veterans Affairs responders through a confidential toll-free hotline, online chat, or text. Veterans and their loved ones can call 1-800-273-8255 and Press 1, chat online, or send a text message to 838255 to receive confidential support 24/7/365. Support for deaf and hard of hearing individuals is available.
Domestic Violence
Substance Use Detox/Treatment
Access Line: 1-800-563-4086
CT DMHAS has established the 24/7 Access Line to facilitate access to treatment for substance use disorders. Individuals from anywhere in Connecticut may call to help with linkage and transportation to residential detox and treatment services.