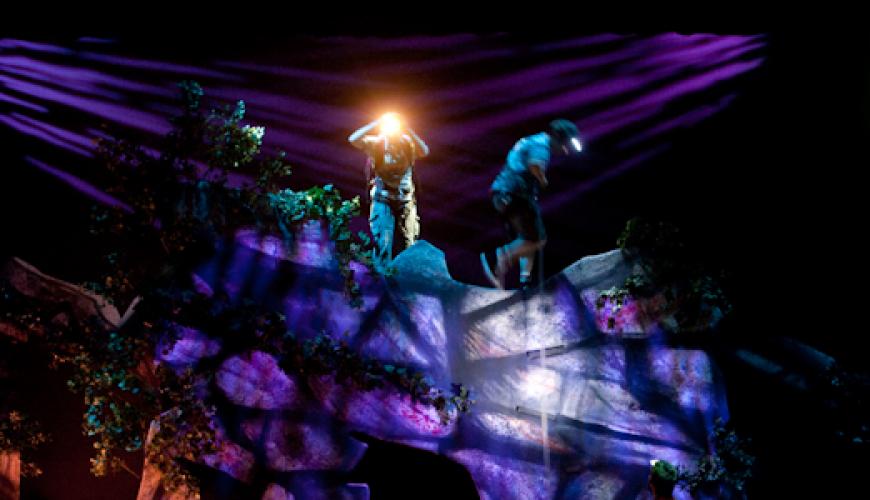 All students are welcome to work on Theatre Department productions. Work begins in the Lyman Center scene shop and costume shop, and moves onto the stage a week or two before the first performance. Opportunities are available for shop work and on performance running crews in all areas: construction, painting, props, lighting, wardrobe, sound, projections and hair & makeup. There are Crescent Player student crew managers in most of these areas, and all of the work is overseen by faculty.
Academic credit for crew work is granted through THR296 and THR396. Theatre majors are required to earn a number of credits of crew work; see your faculty advisor for details.
The Crescent Players also manages publicity and front-of-house crews. Academic credit is not available for this work, but involvement in these areas is rewarding in many other ways. Contact the department office or the Crescent Players for details.