Welcome to the SCSU Department of Theatre.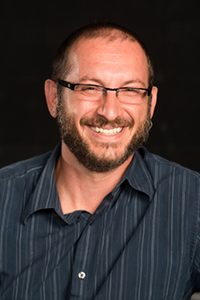 It is with great enthusiasm that I invite you to participate in the SCSU Theatre community. The energy present in the halls of The Lyman Center for the Performing Arts is artistically inspiring with its buzz of creativity burgeoning through its atmosphere. Students studying, rehearsing, designing, building, all collaborating toward amazing evenings of theatre, each thickening their résumés and preparing them for professional employment. Majors, Minors, and the SCSU community at large may participate in any of our productions or courses. The Faculty strive to educate, inspire, and support each student on their personal journeys during their time here and beyond.
Our mission is to provide comprehensive theatre training of the highest quality, to foster students' personal and artistic development, and to emphasize experiential learning and access to the profession. New Haven is known as the Cultural Center of Connecticut, and with our proximity to New York City and other local award winning theatre companies, our students have unparalleled access to working with the very best theatre professionals. Our faculty network of working artists provides direct access to enter our industry professionally upon graduation.
Whether you plan on studying theatre as a potential career option, or simply need a place to explore your artistry, SCSU Theatre can provide a welcoming home for myriads of artistic endeavors. Please contact us for more information, and I hope to see you around the Lyman Center soon.
Michael V. Skinner, MFA
Department Chairperson