The cost of higher education has steadily shifted from the taxpayer to the student and family. As state funding for student financial aid has dwindled, institutions are raising costs. Below are some ways to assist paying for college, the Debt-Free College Degree and Debt-Free Degree.  Commute or live on campus?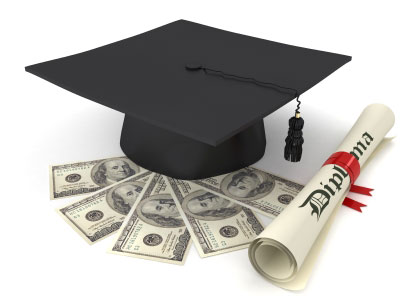 Scholarships (Writing the essay, Award winning Guide)

Grants (part of financial aid award upon FAFSA completion, Parent's Guide to the FAFSA)

Federal student and parent/Graduate student PLUS loans (based on FAFSA eligibility)

Private/Alternative student loans: helpful guide,  without a co-signer, CHESLA, Credible & Elm Select

Student Accounts Office payment plan options

Personal savings (cash, check, money order, college savings plans, etc.) 

Employment

Credit/debit card (2.95% fee for credit cards at Southern effective 5/1/23)

Third party payment

University Waiver

Income-share agreements: Read more here,  Future of...
Balancing Work and Learning report, 2018
11 ways to save on College Textbooks article
Read tips, tools and articles from U.S. News and World Report
Why Paying for College May Be Easier Than You Think article
See 2022 report on How America Pays for College and How America Pays for Graduate School