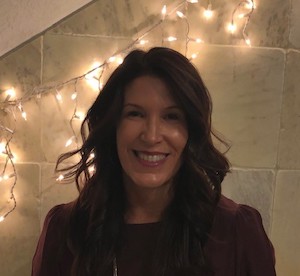 Sarah Keiser, MS, LADC
Coordinator, Addiction and Recovery Services
Pronouns:  She/Hers
  
I am a licensed Drug and Alcohol Counselor with over 23 years of experience working with both adolescents and adults providing counseling and support to individuals seeking treatment for substance abuse disorders. I have worked for the past 17 years as a student affair professional within higher education providing both prevention and intervention services to a college age population. I have extensive training in motivational interviewing, group facilitation, program development and grant writing. I work in collaboration with agencies and organizations within the community to assist students and staff with accessing services and supports both on campus and within the greater New Haven region.
I oversee the SCSU Collegiate Recovery community which is support based and student oriented with the goal of providing a resource for college students in long-term recovery and for any student seeking recovery. Additionally, we support and provide resources to students who have been directly or indirectly affected by the substance use of friends or loved ones. The CRC provides a safe, supportive place for students to receive peer-based support designed to facilitate their recovery, connection, engagement, and success.  The CRC also serves as an entry point for students not yet in recovery, but who are seeking help and resources for substance use disorders. There are currently several pathways to recovery support groups on campus which include Alcoholics Anonymous (AA) meeting, SMART recovery, and a support group for students who identify as being Adult children of Alcoholics (ACOA).
I am a member of the Connecticut Healthy Campus initiative, Statewide Integrative Medicine Collaborative, Northeast Collegiate Recovery Collaborative and the National Association of Addiction Professionals.
In my role as an AOD interventionist, I work to meet students where they are at with their substance use, and through harm reduction strategies and motivational interviewing techniques assist them in identifying their own reasons for wanting to make changes in their behavior.
I believe strongly in advocating for students who are in recovery from substance use disorders and other addictive behaviors. An important part of my role involves outreach to educate others about substance abuse issues and recovery in the hopes of reducing the stigma associated with addiction and connecting students with resources and peer support.
My personal interests include doing anything outdoors like hiking, running, etc. I am an animal lover who enjoys traveling and finding new adventures especially if it involves being near the ocean.