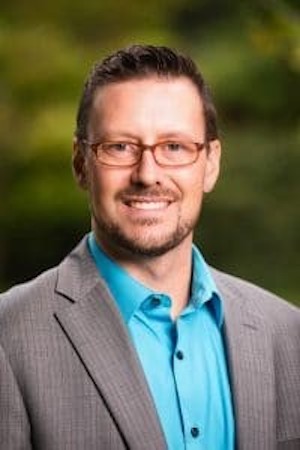 Nick Pinkerton, PsyD
Associate Dean of Counseling Services and Wellbeing
Pronouns:  He/His
  
Nick Pinkerton, Psy.D. is a licensed psychologist and the Director of Counseling Services at Southern Connecticut State University. Dr. Pinkerton has clinical experience working in community mental health centers, hospitals, and other treatment facilities working with children, adolescents, and adults. Dr. Pinkerton has trained and worked at several institutions of higher education, including Connecticut College, Eastern Connecticut State University, Northwestern University, the University of Hartford, and Southern Connecticut State University. Dr. Pinkerton has taught doctoral-level classes on group therapy and the foundations of clinical practice and is involved in professional organizations related to collegiate mental health at the state, regional, and national levels.  Dr. Pinkerton regularly presents on issues related to college student mental health and has been featured on news and media outlets for his prevention efforts focusing on stigma reduction, suicide prevention, and holistic well-being promotion.