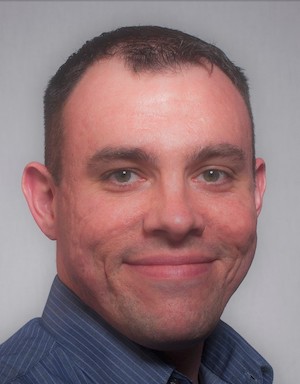 Matthew Ouimet, MS, NCC, LPC
Associate Counselor
Pronouns:  He/His
   
Matt is a Licensed Professional Counselor (LPC) who has been providing treatment to college students since 2009. Matt has an integrative approach to treatment which includes Cognitive Behavioral Therapy (CBT), Solution Focused Brief Therapy (SFBT), and Humanistic Therapy. His style as a clinician is often direct while conveying empathy, identifying individual strengths, and incorporating humor and understanding to build the therapeutic relationship. Students commonly find Matt to be approachable, rational and adept at being able to provide new perspectives on situations that are often both complex and difficult.  
Matt's primary goal when providing treatment is to provide a comfortable, safe and professional environment where students can gain the skills and insight they need to better manage the issues that are adversely impacting their lives. He is experienced and skilled in providing treatment and support to students facing many different challenges such as depression, anxiety, transition issues, homesickness, relationship concerns, social integration difficulties, major/career decisions, sexual orientation/gender identity issues, grief and loss, as well as many others. 
Fast Facts
Hobbies: Watching and playing sports, camping, playing games (lawn, board, video), cooking for others, trying new restaurants, being by the water, grilling outside, traveling
Birth Order: Youngest of three- two older brothers
Strengths: Active listening, communication, humor, rational and critical thinking
Zodiac Sign: Scorpio
Favorite Seasons: Summer and Fall
Favorite TV Channels: HGTV, Food Network, ESPN
Favorite Food: Please don't make me choose…
Pets: Jacoby (cat) and Paisley (dog)
Personal Pronouns: He/Him/His