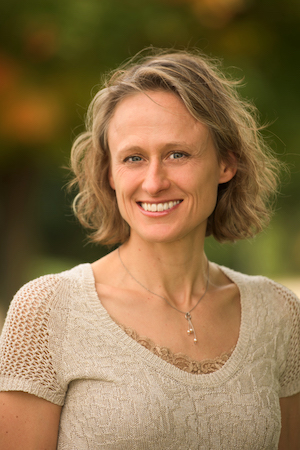 Elaine Allen, MTS, MSW, LCSW
Associate Director
Pronouns:  She/Hers
  
After earning undergraduate degrees in English and Math and a Master's Degree in Theological studies, Elaine finally found her professional calling and completed a Master's of Social Work at UNC-Chapel Hill.  Before coming to Southern, she worked as the Program Coordinator of the Duke University Women's Center and as a clinical social worker in a broad range of settings, including hospitals, a non-profit rape crisis center, partial hospital and intensive outpatient programs, a non-profit midwifery practice, and a community mental health agency.  
Elaine enjoys working with the varied challenges and concerns encountered by both traditional and non-traditional aged college students and loves the diversity of the Southern student population. She draws from a variety of clinical approaches in order to best address each student's individual needs and learning style. She views therapy as an experiential learning process in which students can test hypotheses about themselves, identify and let go of self-defeating assumptions and behaviors, and practice new, more fulfilling ways of relating to themselves and others.
Elaine's counseling style is engaging, collaborative, supportive, and non-directive. She works to create a safe, respectful environment in which students can allow themselves to acknowledge, express, and clarify all aspects of their inner conflicts and concerns at the pace and in the ways that feel right to them. By helping students honor the healthy intention (a longing for connection, competence, or self-preservation) underlying even our most self-defeating behaviors, she helps them develop the self-compassion and courage necessary for risking positive change. Using therapeutic conversation and mutually-determined experiential homework, she actively assists them in developing the motivation, strengths, and skills necessary for resolving problems, overcoming fears, and building more satisfying lives.  She is also a strong believer in the power of group therapy for students struggling with confidence or relationship challenges, as it provides direct interpersonal learning and real-time feedback and offers an encouraging community of support, where students can build deep connections and quickly realize they are not the only ones struggling with social or emotional challenges!
Elaine serves as the Center's Associate Director and training coordinator, overseeing the Center's Internship program, which provides professional training to graduate students in Social Work, Clinical Mental Health Counseling, Psychology, and Student Affairs. She previously served as a coordinator of the Safe Zone LGBTQIA+ Ally Training program. Her professional interests include graduate student development, counselor education, group therapy, LGBTQIA+ and multicultural concerns, anxiety disorders, trauma, sports psychology, existential and spiritual dilemmas, and relationship and family of origin challenges.
Elaine earned an advanced post-graduate Certificate in Clinical Practice with Children and Adolescents at Smith College, and has pursued specialized training in group therapy, clinical application of control-mastery theory, EMDR (Eye Movement Desensitization and Reprocessing) trauma treatment, existential and mind/body approaches (including Mindfulness and Focusing), and ACT (Acceptance and Commitment therapy).  She and her 8-year-old Dalmatian, Cosmo, have worked as a certified Pet Therapy Team.
Elaine competed as a debater, gymnast, and diver during high school, and was a member of her college cross-country team.  She edited a literary magazine and played Puck in a college production of A Midsummer Night's Dream.  She studied piano and organ with limited success and barely survived a "Songs for Non-Singers" voice class.  She is currently an enthusiastic outdoor athlete, who competes in off-road triathlon, mountain biking, and long distance trail running events across New England. Born in the South (Kentucky), she has learned to cope with Connecticut winters by pursuing a variety of winter sports.  Elaine enjoys reading fiction, devising elaborate costumes, vegetarian cooking, thrift shopping, outdoor adventures, and hanging out with her two quirky Dalmatians. She is a volunteer guide with Achilles International, an organization supporting runners with disabilities.