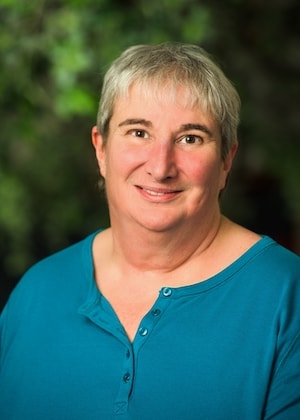 Eileen Bonyai, APRN
Psychiatric Nurse Practitioner
Pronouns:  No Preference
   
Eileen is an ANCC Board Certified Psychiatric Nurse Practitioner (PMHNP-BC) who specializes in outpatient psychopharmacologic management. She is a graduate of Yale University School of Nursing. Prior to becoming an APRN Eileen was a science teacher for many years and has a BS from the University of New England and an MS in Biology from SCSU. She reports that seeing the ways in which mental health issues affected her student's lives and academic success led her to pursue a second career in MH treatment. She started her career as an APRN in a community mental health clinic in New Haven, which allowed her to gain expertise in treating a wide range of MH concerns. She offers medication consultations, evaluations, and medication management for a range of issues including anxiety disorders, depressive disorders, OCD, mood disorders PTSD, and psychotic disorders. Eileen believes that therapy is the first line treatment for college students, and that judicious use of medication can facilitate the therapeutic process. Eileen has a certificate in Integrative Mental Health and will work with students to ensure safe use of evidence based alternative treatments. She is certified to use auricular acupuncture as part of treatment. Her recent group, "Calm Body, Calm Mind" used alternative and complementary modalities to address anxiety.
She recognizes the importance of the link between physical and mental health disorders and orders laboratory tests, and referral to a PCP when appropriate. Eileen works collaboratively with the counselors at the center and carries a therapy caseload. Eileen uses a combination of treatment modalities and favors short term insight and strengths based treatment, she is client centered, supportive and non-directive. She places a high value on providing care that is developmentally and culturally appropriate and believes in supporting each individual's innate personal strengths and capacity for change.
Eileen prefers to spend her free time outdoors in the woods or near the ocean, and while at home she enjoys reading, baking and learning basic carpentry.  One of her favorite quotes comes from Maya Angelou: "My mission in life is not merely to survive, but to thrive; and to do so with some passion, some compassion, some humor, and some style", but she reports she still needs a lot of work on the style part.