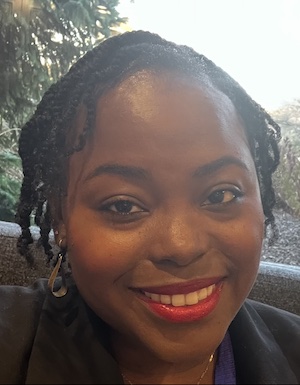 Chrystal Long
Coordinator, Multicultural Counseling
Pronouns:  She/Her
   
Chrystal Long is a Nationally Certified Counselor (NCC), Certified School Counselor, Licensed Professional Counselor (LPC), and Licensed Alcohol and Drug Counselor (LADC) in the state of Connecticut. Since 2009, Chrystal has worked as a clinician in various settings such as inpatient, outpatient settings and group practices. She has maintained a solo private practice for 4 years specializing in trauma and addiction. Chrystal was a program director as well as a clinical supervisor in a few community agencies. Chrystal has facilitated both intensive outpatient and outpatient groups, counseled clients individually, and has supervised interns as well as clinical staff.
Chrystal utilizes a person-centered and cognitive behavioral approach when working with clients. She prioritizes the need for clients to feel safe to be their authentic selves. As the Coordinator of Multicultural Counseling, mental health needs are explored through the lens of a client's intersecting identities. She is experienced and skilled at looking at the many ways that culture and identity influence a person's mental health. Substance use, grief and loss, depression, anxiety, career decisions, gender identity/sexual orientation, transition issues, trauma, relationship issues, culture and identity struggles are some of the concerns that are explored and addressed in counseling.
Fast Facts
Hobbies: listening to music, traveling, cruising, Caribbean Islands, spending time with friends and family, meeting new people, trying new cuisines and learning from class discussions and new experiences
Birth Order: youngest of three – two older sisters
Strengths: communication, honesty, listening, assertive
Zodiac Sign: Sagittarius
Favorite Season: Summer
Favorite TV Channels: Anything on Hulu, Disney Plus, Netflix
Favorite Food: Caribbean Cuisine, Pizza
Pets: none
Personal Pronouns: She/Her/Hers