Chemistry Club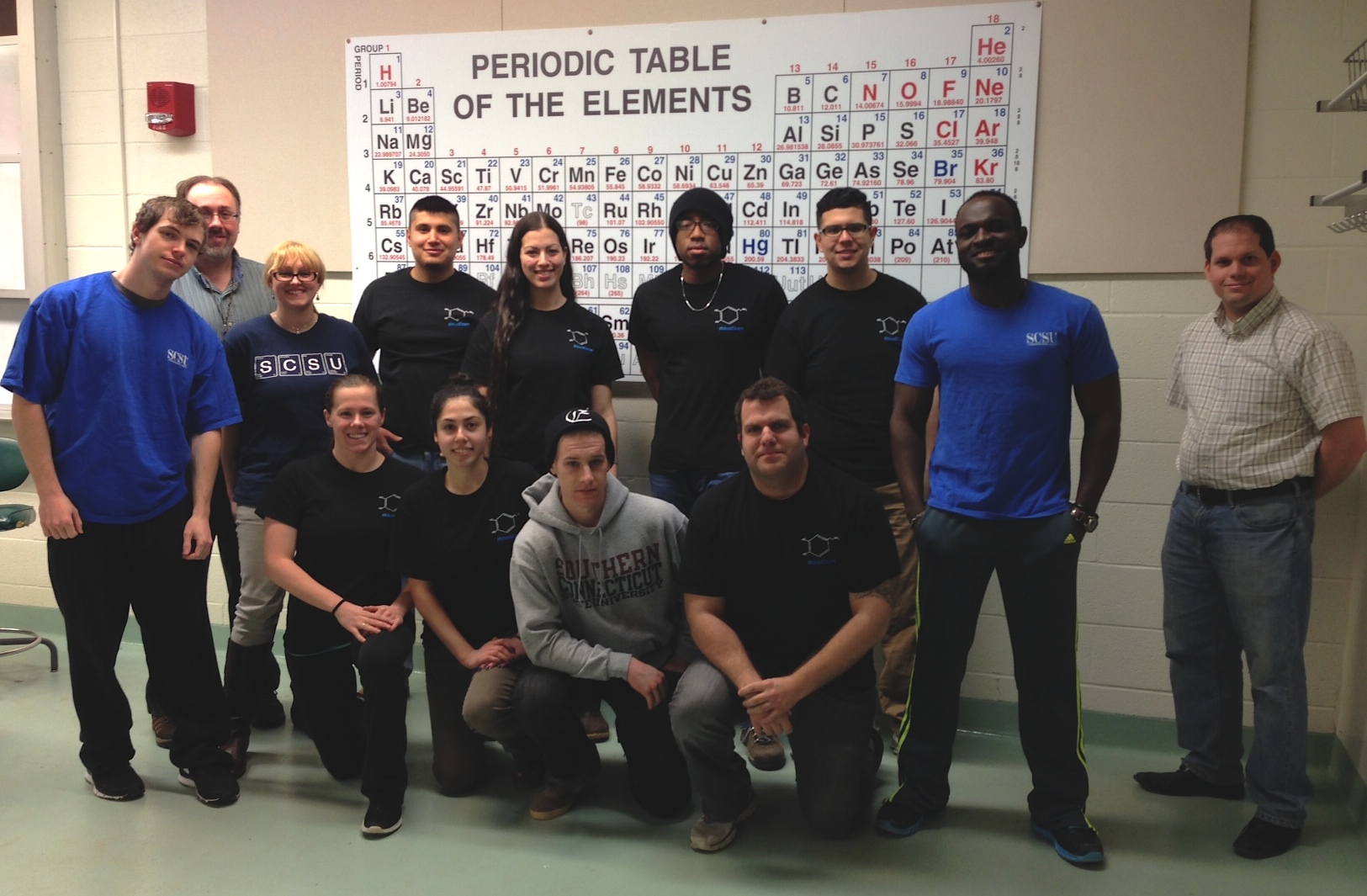 The chemistry club at Southern is an ACS (American Chemical Society) affiliated chapter. To become a member just stop by one of the meetings. Non-chemistry majors are welcome to join. 
The Chemistry club participates in numerous events each year on and off-campus. Recent activities have included trips to museums, manufacturing plants, regional and national ACS meetings, and social events. The chemistry club each year volunteers with local and global humanitarian and community organizations. Furthermore, the chemistry club members often participate in outreach programs in the local elementary and high schools. In addition, the chemistry club also provides free tutoring each semester for Southern students. The chemistry club tutoring hours can usually be found posted outside of the chemistry main office and outside of the chemistry library. Goggles ($8) and notebooks ($2) for laboratory courses can also be purchased from the chemistry club or at the chemistry main office. 
Chemistry club details and meeting times can be found on Owl Connect.
---
Tau Theta Chapter
Our chapter promotes and celebrates excellence and accomplishments in chemistry. By hosting various events such as resume writing seminars, promoting research opportunities, guest lectures and talks, and Honors Thesis seminars, Tau Theta stimulates opportunities within the Chemistry and Biochemistry Department. To become a member of our chapter, one must be a Chemistry Major or Minor with a minimum of a 3.3 GPA average overall, a minimum of a 3.3 GPA average in all chemistry courses, and must have completed 16 credits worth of chemistry courses. Transfer students are eligible for membership after completing one semester at SCSU. Induction ceremonies occur in the beginning of the fall and spring semesters every year. Members must pay a one-time membership fee of $40. An optional medallion for $10 will be offered for purchase to celebrate your accomplishments at commencement. For questions, please contact our officers or advisors via OwlConnect.
---