Iota Iota Iota, Women's Studies Honor Society
IOTA IOTA IOTA, Triota, is an academic honor society for the field of Women's Studies. Our mission is to encourage and support scholarship and academic excellence in Women's Studies. Triota strives to maintain the feminist values vital to Women's Studies and encourage diversity, egalitarianism, and a supportive academic environment for all students through volunteerism, advocacy, and activism within the community. The society is named after the ancient goddesses Inana, Ishtar, and Isis.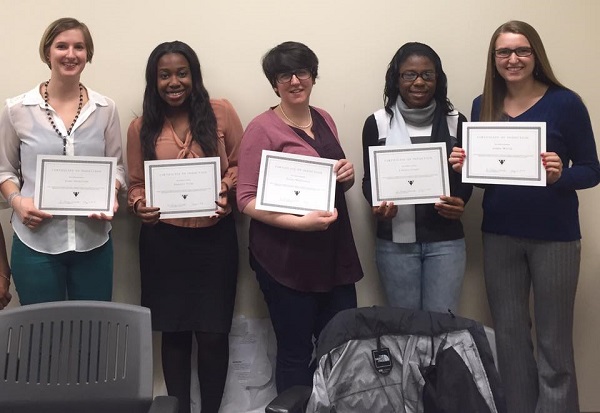 Membership Requirements
IOTA IOTA IOTA is open to undergraduate students, graduate students, and alumnae/i in Women's Studies.
Candidates must:
Have a strong interest in Women's Studies

Have at least third-semester undergraduate standing

Have at least six hours/credits of Women's Studies coursework

Have a GPA of 3.0 or higher
To apply, download the Triota application (.pdf, 72KB) and return the form to the Women's Studies office in Engleman Hall, Room B229.
Meeting Times:
Please email womensstudies@southernct.edu.