Ingrid Washinawatok El-Issa Service Award
 
... until we make peace with earth, there will be no peace in the human community.
- Ingrid Washinawatok El-Issa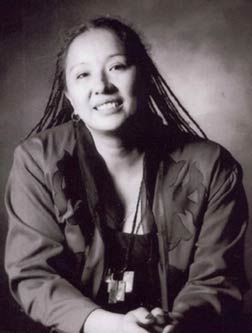 The Women's and Gender Studies Program at Southern Connecticut State University seeks nominations for the eighth annual Ingrid Washinawatok El- Issa Service Award for outstanding students in community services.  In Fall 2004, with then Vice President Richard Farricielli's assistance, we established the service award in the Women's Studies Program in memory of Ingrid Washinawatok El- Issa (1957-1999), a sister, hero, and warrior of all times. 
The recipients of the annual award are as follows:
 
2004: Nancy L. Parsons (student); Barbara A. Gurr (faculty)
2005: Mary Alice Crim (student); Caroline Bridgmen-Rees (retired faculty/peace activist)
2006: Eric Maroney (student); Catherine McCarthy (professor emerita; peace activist)
2007: Claire Norton (student); Rose Cretella (faculty/administrator)
2008: Lauren Chicoski (student); Alberto Cifuentes, Jr. (student)
2010: Lytasha Blackwell (student); Gary Holder-Winfield (Connecticut State Representative)
2012: Carroll E. Brown (West Haven Black Coalition); Madison Breuer (student); Amanda Proscino (student); Barbara Fair (New Haven Chapter of Copwatch)
2014: Ibrahim Mubarakah (health and fitness expert); Suzanne Huminski (faculty, Sustainability Coordinator); Paula Panzarella (peace activist); Jessica Bachinski (student)
A Reflection
A member of the Menominee Nation, Ingrid Opetaw Metaehmoh (Flying Eagle Woman) Washinawatok El- Issa was among the most promising Native American leaders of her generation.  As activist, writer, public speaker, educator, and director of a philanthropic foundation (Fund for Four Directions), she dedicated her life to the cause of Indigenous peoples around the world.  A devoted mother and wife, Ingrid was also a prominent leader of the 36,000-member Native American community of New York City, co-founder of Indigenous Women's Network and chair of the Indigenous Caucus in the UN.  She was, too, a recipient of numerous awards and honors.  Nobel Peace Prize Laureate Rigoberta Menchu Tum calls Ingrid her "sister, mentor, and teacher," and to Noeli Pocaterra, elder, leader, and former Vice President of the National Assembly , Venezuela , Ingrid is her "leader."
 
In February 1999, she visited the Uw'a Indians of Colombia with two companions, Lahe'enae Gay and Terrence Freitas, in order to establish an Indigenous education program for Uw'a children.  As Ingrid and her companions were leaving to return home, they were kidnapped on their way to the airport and killed by the Revolutionary Armed Forces of Colombia (FARC) eight days later, on March 4, 1999. 
 
The world, Indigenous and beyond, mourns deeply the loss of Ingrid-that mourning has now turned into all forms of celebration of Ingrid's life, work, and legacy.  The establishment of this memorial service award is, indeed, a celebration of work and service to the world.  With this award, we help keep her spirit alive.  We invite nominations.  Nominees should demonstrate, first and foremost, evidence of and commitment to community service and, then, academic performance of a GPA 3.0 or more.  Faculty and community references are welcome.  The award ceremony will take place at the conclusion of the keynote event and before the reception at the 22nd Annual Women's Studies conference in April 2016.  This service award is also part of the SCSU university-wide honors convocation, held at the end of each spring semester.
 
We thank you in advance for your effort in helping us keep a heroic sister's memory and legacy alive.
Resources
Flying Eagle Women Fund: The Flying Eagle Women Fund was created to honor the memory of Ingrid Washinawatok El-Issa, an international human rights activist, and to continue the integrity and spirit of her work for indigenous peoples.
United Nations Permanent Forum on Indigenous Issues: Ingrid played a vital role in the creation of the UN's Permanent Forum on Indigenous Issues. Former UN High Commissioner for Human Rights, Mary Robinson said, "Ingrid was known as a tireless defender of the rights of Indigenous peoples."
Ingrid Washinawatok El-Issa Reflects on Working Towards Peace Essay: "The roots of war and violence go deep, into the earth herself. As an indigenous woman, I wish to simply state that until we make peace with earth, there will be no peace in the human community. Please allow me to explain."
Contact Information
Dr. Yi-Chun Tricia Lin, 
Director of Women's Studies
Engleman Hall, B229
Phone: (203) 392-6133
Email: liny4@southernct.edu