"Women and Labor: At Home, At Work, At Home, Around the Globe" – on the campus of Southern Connecticut State University
Friday, April 20, 2012 and Saturday, April 21, 2012
Keynote Speakers
Dolores Huerta (Saturday, April 21)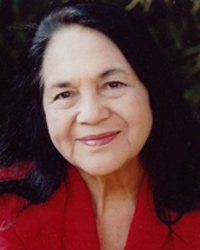 Dolores Huerta founded the Agricultural Workers Association, launched the National Farm Workers Association with Cesar Chavez, and was instrumental in the enactment of the Agricultural Labor Relations Act of 1975. Today, Huerta continues to work tirelessly serving as voluntary president of the Dolores Huerta Foundation, developing leaders, and advocating for the working poor, women and children.
For more information about Ms. Huerta's accomplishments, please visit her foundation's website.
Lilly Ledbetter (Friday, April 20)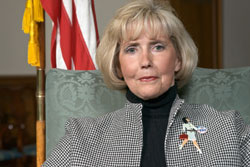 Lilly Ledbetter became a women's equality activist after the Supreme Court ruled against her in the case of Ledbetter vs. Good Year Tire and Rubber Company. The Lilly Ledbetter Fair Pay Act helps ensure that workers who are discriminated on the basis of gender have a fair chance to sue their employers.
For more information on this matter, please watch this interview.