Southern Connecticut State University is committed to the success of our students; this means tackling barriers to student success both inside and outside the classroom. This site provides information and links to a number of on-campus, local and regional resources that are available for any students in distress.
Student success is associated with students having their basic needs met. Many students experience barriers to meeting their basic needs as they strive to earn a higher education degree. When students experience personal crisis or an emergency situation, they may be overwhelmed by the circumstances of the situation. This may include food or housing insecurity, child care needs for young parents, and emotional or mental health struggles.
SCSU opened an on-campus food pantry located in the back of Wintergreen. You can make an appointment by logging onto MySCSU > Navigate > Dean of Students – Wintergreen 141. You can call 203-392-8191 or email foodpantry@southernct.edu if you have any issues making an appointment through Navigate.
If you need additional information or help, please call or visit the Dean of Students office in Engleman Hall 106A.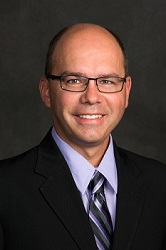 Dr. Jules Tetreault
Assistant Vice President/Dean of Student Affairs
(203) 392-5556
TetreaultJ4@southernCT.edu