Our students have had internships in a wide range of projects and work environments, both on campus and off campus, in the field and in a lab or workspace. Here are just a few recent examples: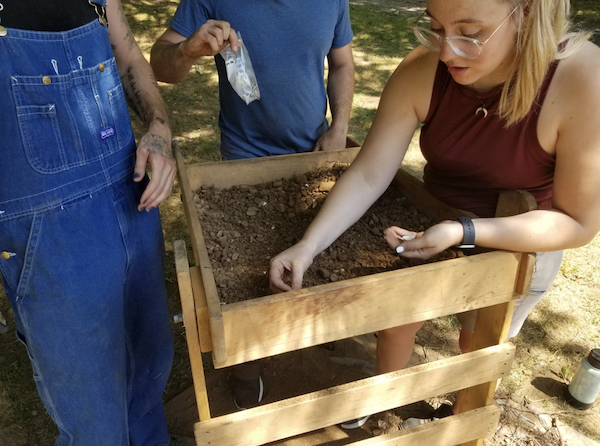 Samantha Tonan
Anthropology Senior
Heritage Consultants, LLC
Samantha has a paid internship with the private Cultural Resource Management (CRM) firm Heritage, LLC, based in Berlin, Connecticut. Sam is learning to conduct archaeobotanical analyses on samples from 3,000–5,000-year-old pre-colonial archaeological sites in the state. She is looking to begin a career in archaeology, either in CRM or the public sector and is also planning to pursue graduate work.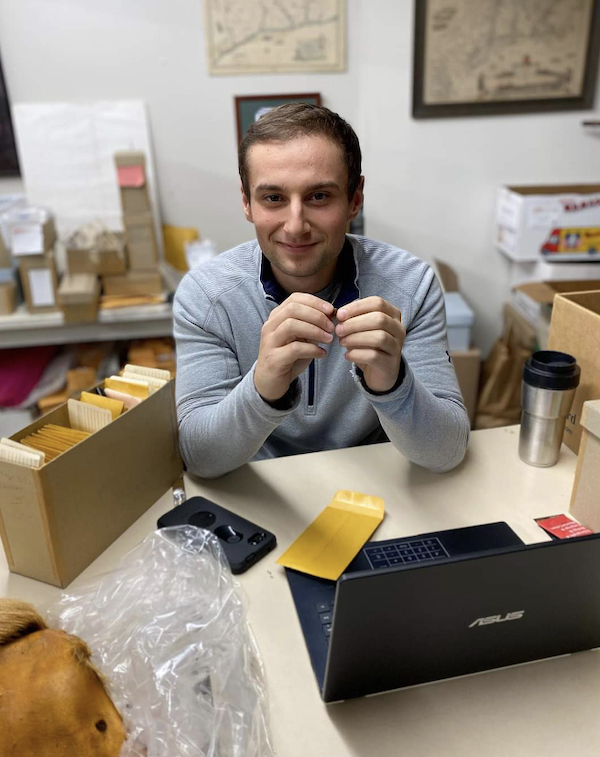 Anthony Gambardella
Anthropology Junior
Institute for American Indian Studies
This semester, I have been interning at the Institute for American Indian Studies (IAIS), a museum and research center in Washington, CT. As an archaeology intern, I have been tasked with analyzing lithic debitage (aka stone tools) from the Burwell-Karako site located near the mouth of the Quinnipiac River in New Haven. Excavated in the 1970's by Lyent Russell and the Archaeological Society of Connecticut, Burwell-Karako yielded hundreds of thousands of artifacts from Connecticut's Late Archaic period (~5,500-3,800 years ago). This project has given me a greater appreciation for debitage and its importance to interpreting the past. The folks at IAIS have provided me with access to astounding archaeological collections, professional connections, and encouragement to move forward with a career in Archaeology
    .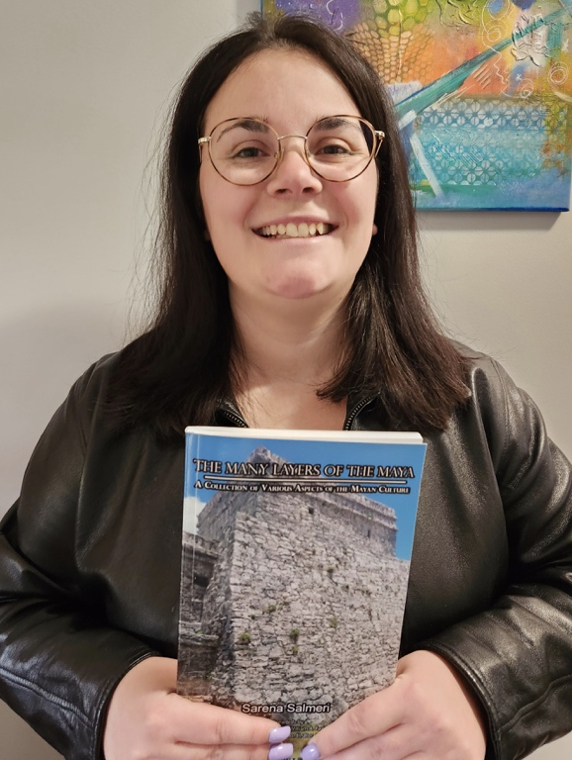 Sarena Salmeri
Anthropology Alum
Connecticut Science Center
Sarena Salmeri graduated in December 2021 with a Bachelor of Science Degree in Cultural Anthropology. She had the opportunity to intern at the Connecticut Science Center, where she helped to organize an exhibit on Maya culture. From this, she had the opportunity to publish a book!