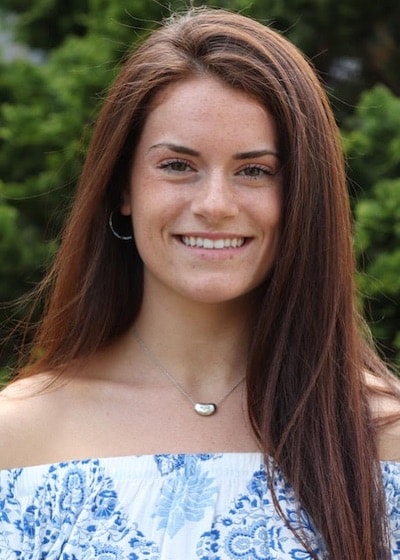 Sydney King
In 2022, Sydney King was awarded the Barnard Scholar Award and earned the Outstanding Graduate in Anthropology award with a 3.98 GPA. As an undergraduate at Southern she was a committed activist, standing up and speaking out for social and environmental justice. Sydney volunteered on the Pine Ridge Indian Reservation and studied abroad in Chile in her senior year, despite the challenges of the COVID pandemic. On campus she worked on organizing students and implementing key environmental and social justice projects such as Save the Bees, the Food Recovery for the Community project, composting and gardening, and other work building ties with our local community. Upon graduating, Sydney was awarded a position with AmeriCorps and returned to our campus to continue her social justice work with the Office of Sustainability. Sydney plans to begin work on her graduate degree in Public Administration and Policy in fall of 2023.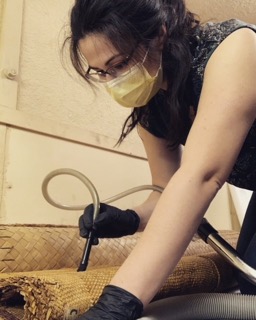 Brooke Mealey
After graduating from SCSU in 2008 with a BS in Anthropology, "I went on to get degrees in Archaeology from University College London (MA) and the University of Oxford (MPhil). I have done archaeological fieldwork in the Caribbean, Italy, India, and Spain, and my research focuses on material culture and colonialism. 
I am currently a Museum Assistant at the Yale University Art Gallery (African Art | Yale University Art Gallery), where my role involves working directly with the curator of African Art, facilitating our exhibitions and acquisitions. I am fortunate to research pieces, work with various institutions and scholars, and establish solid provenance data for all artworks, a crucial concern for all museums.  
Previously, I was with the Anthropology Division at the Yale Peabody Museum, working to stabilize the collection for the ongoing renovation. In this photo, you can see me working on an ethnographic sleeping mat from the Philippines as it used to be stored in one of Peabody's old storage rooms. I removed visible pest damage (such as insect frass and mold) and layers of dust accumulated from years of storage, before packing the item with archival, nonabrasive materials. The item was frozen to mitigate any further pest damage, and reinstalled in climate-controlled rolling storage units, allowing for new research to be conducted and new stories to be told. 
I love working hands-on with the items - becoming a part of their object story is a privilege, as is bringing them back to the world after decades in deep storage. As a Latinx person, it is important to make institutional cultural heritage accessible, and for everyone to feel represented and respected by academic stewardship of the items within the collection." 
-Brooke Mealey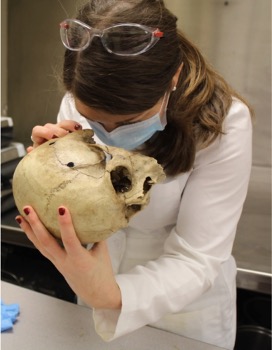 Diana Messer
Dr. Diana Messer is a Southern Anthropology alum ('10) with a concentration in biological anthropology. Dr. Messer is a board-certified forensic anthropologist and will be the forensic anthropologist for the West Tennessee Regional Forensic Center beginning in June 2023. She received her Master's degree in forensic and biological anthropology from Mercyhurst University ('13) and her PhD in anatomy from The Ohio State University ('19). Dr. Messer worked for as a forensic anthropologist in support of the Defense POW/MIA Accounting Agency (DPAA) in Hawai'i, as a postdoctoral faculty member at Mercyhurst, and as an assistant professor at Western Carolina University, which hosts the second oldest human decomposition facility in the world. She has worked on over 100 forensic cases at various institutions and was a Visiting Scientist at the New York City Medical Examiner's Office in 2016. Dr. Messer's research examines fracture healing in children in cases of suspected physical abuse. She also has supervised students at bioarchaeological field sites around the world including Poland and Oman. Dr. Messer credits her education, training, and experience gained from SCSU's Anthropology Department for setting her up to achieve her career goals.