The Southern Connecticut Shuttle Service is a cooperative safety-oriented transportation service, offered to the SCSU community through the University Police Department.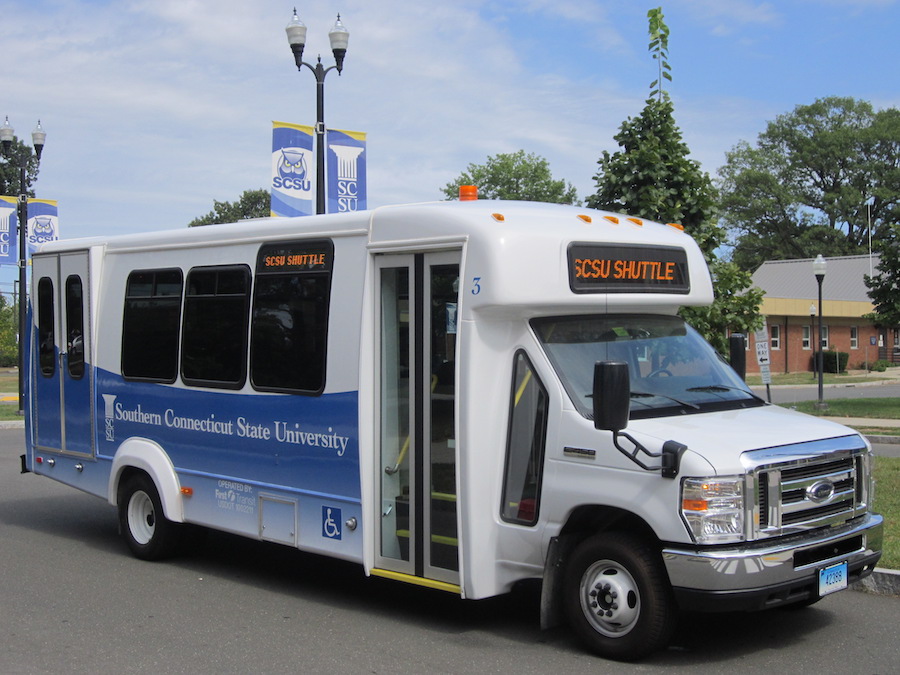 SCSU will follow the guidance from the state Department of Transportation on how the university will operate public buses as outlined below:
Where possible only allow rear door boarding except in the case where a rider needs access to a ramp.
Enforce that riders must wear a mask unless they have medical reason not to.
Mark seats for social distancing.
Install driver barriers.
On smaller vehicles, implement sneeze guards between rows of seats.
Where possible, increase service in order to reduce the potential for crowding.
Drivers will monitor passenger loads and pass by stops if they can't take more passengers.
High touch surfaces will be cleaned twice a day and more intense cleaning once a day.
If you have any shuttle questions or concerns, please call (203) 281-5470.
All SCSU Shuttle drivers are professionally licensed drivers employed by First Transit and have passed extensive background checks along with additional driver training.