The Southern Connecticut Shuttle Service is a cooperative safety-oriented transportation service, offered to the SCSU community through the University Police Department.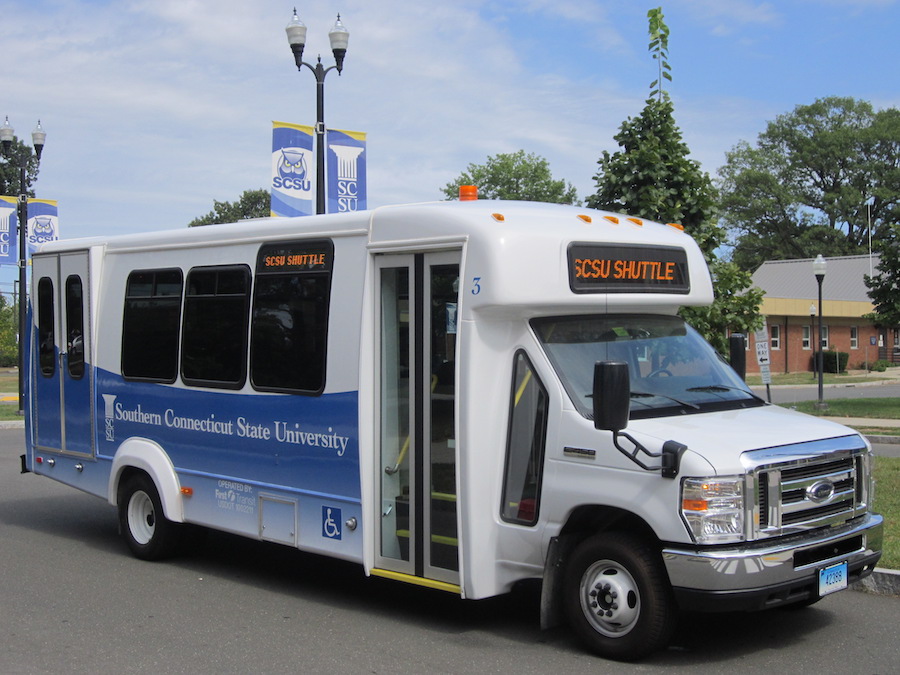 The SCSU Shuttle system operates on a fixed route schedule, providing safe, convenient, and reliable transportation throughout the campus and surrounding community. Currently, there are five shuttle routes that service the 10 enclosed bus stops located throughout the campus. If you have any shuttle questions or concerns, please call (203) 281-5470.
All SCSU Shuttle drivers are professionally licensed drivers employed by First Transit and have passed extensive background checks along with additional driver training.
Please note: The only shuttle services offered during the fall 2020 semester will be Union Station and the Lift-Equipped Shuttle.  All other services will be suspended until further notice.