College of Arts and Sciences
Welcome to the College of Arts and Sciences.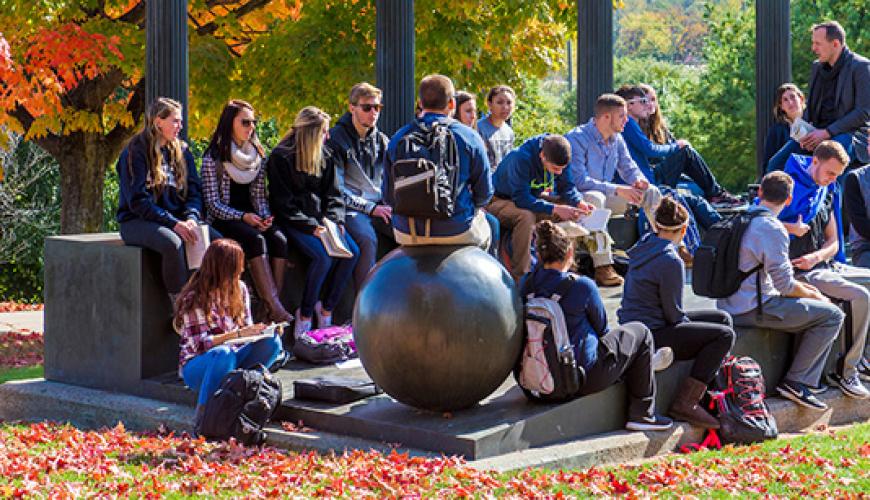 Vision
The College of Arts and Sciences promotes the study and practice of the liberal arts as the cornerstone and vibrant center of our comprehensive university. The College celebrates a free exchange of ideas – those whose foundations are supported by logical evidence as well as those illuminated by inspiration and creativity. Our goal is to engender free and independent thought, self-respect, and ethical citizenship.
Mission
The College of Arts and Sciences promotes the study of the liberal arts as a progressive, imaginative and useful way to understand and participate in our rapidly evolving global society. We value and foster interdisciplinary study and support collaboration among and between disciplines, faculty, and students. As scholars, artists, and mentors, our faculty provides an innovative and supportive learning environment that extends far beyond the classroom. The programs in Arts and Sciences embrace a full spectrum of ideas, doctrines, disciplines, and philosophies and each promotes the responsible development and application of disciplinary knowledge, essential skills, and modes of inquiry. We support dynamic and resilient curricula to help prepare our students for the next generation of careers—including those that have yet to be invented or even imagined. Dedicated to the success of our students while recognizing the practical value of education, our degree programs ensure that students will remain competitive in the current knowledge-based economy. Importantly, the College is grounded in the belief that a quality education can and should encourage, pursuit of truth, meaning, and beauty; relentless curiosity; global awareness and cultural respect; a deep love for learning; and the development of intellectual and artistic risk by challenging the known and exploring the unknown.